This page may contain affiliate links which means I get a small commission, at no extra cost to you, if you make a purchase with them. This helps keep the site running and the travel tips coming! For more info, check out my Privacy Policy & Disclosure.
If you've come to find out how you can get around by airplane for the cheapest prices possible, you're in the right place.  This is something that a lot of people struggle with or that they just don't know the secrets to.  People just aren't taking advantage of the best ways to fly for cheap.  
This is why I have put together this detailed guide on the top strategies for flying on a budget!
Before we begin however, it is important that you know the best way to find flights in the first place.  This includes being an expert with Google Flights and knowing how to use Momondo.  Click below for the guides on both those tools if you need a refresher:
Now, here's what to expect from this 4-part guide:
So what are you waiting for? Head on over to Part 1 to get started!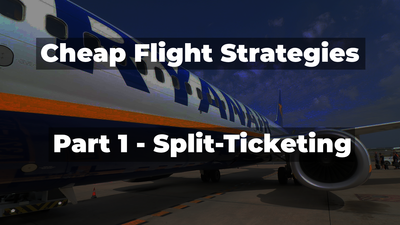 Or if you want to skip ahead to another part, click below: