A lot of people don't think about this step or don't realize that it's an important one when planning out their trip.
Depending on where you're from and where you're going, if you're not prepared with a visa and in some cases, a vaccination, you may not be allowed to enter the country so it's vital that you do your research before booking any part of your trip in case you run into any issues.
Note: if you are a dual citizen and you have two passports, be sure to check out my Guide to Traveling With Two Passports to make sure you know how to use them.
In addition, some countries require you to provide proof of onward travel to be able to enter, regardless of whichever visa you are eligible for. Learn more about it and find out all the different ways you can provide it in my Guide to Proof of Onward Travel.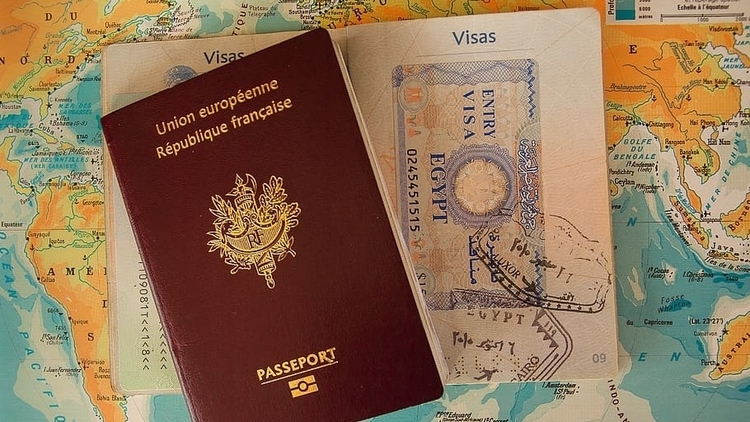 Depending on what passport you own, there may be some countries that you simply won't be able to enter and others that you will need to get a tourist visa for.  
It's important to know what restrictions your destination may hold and whether you qualify to be able to enter as a tourist.  Some visas can also take a lot of time and cost a lot of money to acquire so it's important to take that into consideration too.
The first thing you should do once you've selected a destination is check if you will need a visa.  I provide information about every country's specific tourist visa policy in each Destination Guide.
But you can also go to Wikipedia yourself and search for "Visa Requirements For _______ Citizens", inputting your citizenship in the blank space.  That page will let you know whether or not you need a visa for any country in the world.
If you see this, you are allowed to enter that country without needing to get a visa first.
That being said, there are still restrictions in place such as the maximum number of days you are allowed to stay in the country for your visit, the total number of days within a certain time period that you are allowed to stay, and/or proof of onward travel such as a flight, train, or bus ticket out of the country. 
Read further down below to learn how you can extend your stay in any country and learn more about the proof of onward travel, including how to provide it even if you only bought a one-way ticket to the country, in my Guide to Proof of Onward Travel.  
Some countries may also require pre-registration online or have other unique restrictions so it's important to read the fine print with regards to your visa situation even if it says "Visa Not Required".
- Electronic Travel Authority (eTA/ESTA/ETIAS/eVisitor)
If you see this, you are still most likely in the clear, you just need to take an extra step before departing for your destination.  However, you may still be required to provide proof of onward travel (see above).
An eTA or ESTA (for the USA) or ETIAS (for the EU starting in Jan 2021) or eVisitor (for select nationalities traveling to Australia) is almost like a visa since you can't just show up without getting it beforehand, but since the majority of people that qualify for it are still granted entry, it's more like a kind of pre-arrival registration than a visa. 
And in the off-chance that your eTA is rejected, you can still apply for a normal visa for a second chance at being granted entry. 
Make sure to read the details and to apply for the eTA in time.  Most of the time there is a small service charge if you do it online, but sometimes you can do it at an embassy for free.
And be wary of fake websites that claim to be the official sources for eTAs.  A lot of them are scams that just take your money and others just overcharge you for the service which is not difficult to do yourself.  I provide links to the official websites in the Destination Guides, but it's always good practice to check a few different sources just in case.
The first real visa on the list, but the easiest to get (if you don't count the ETAs).  If you see this, it means you can just get your visa at the border checkpoint when you arrive at your destination.  It almost sounds like not needing a visa, but there are a few differences. 
First, it will most likely come with a fee.  If traveling to a country where you plan to get a Visa on Arrival, check what kind of currency you can use to pay the applicable fee for it.  More often than not, they will only accept their own currency or USD in the form of US Dollar bills that are newer edition versions in pristine condition with no markings or tears.
Note: there is no way to get a visa on arrival online so don't fall for websites that claim they can do it for you.
Second, you will also most likely need to bring several documents with you.  Most often they include: 
one or more passport photos of yourself
proof of onward travel (like your return flight confirmation or train/bus ticket to the next country, read my Guide to Proof of Onward Travel for more information)
proof of sufficient funds (like a bank statement)
proof of health/travel insurance (like your policy)
a completed application form which can usually be filled out at the border checkpoint
Make sure you're well-prepared with everything you need when you arrive at the border checkpoint or else you may be refused entry!
An eVisa is also fairly easy to get and isn't too different from a Visa on Arrival.  The main difference comes from the fact that you can do it all online.  
Similar to the Visa on Arrival, you will have to pay a fee for the visa (again, watch out for those fake scam websites I mentioned earlier, the official links are found in the Destination Guides) and you will have to provide certain documents (like the ones needed for a Visa on Arrival as seen above) in digital form during your application.  
Make sure you apply for the eVisa early enough before your departure in case the processing time takes too long.
If you see this, it means you will need to get a visa from that country's embassy before traveling there.  This involves preparing all the documents required, making an appointment or going to the nearest embassy during their hours of operation, filling out the application form, paying the applicable fee, leaving your passport with them, waiting until they process your application, and going back to retrieve your passport and visa.
Note: you may also still need to provide proof of onward travel too.  Learn more about it in my Guide to Proof of Onward Travel.
Sometimes, there may not even be a tourist visa available for you.  There is also no guarantee that you will be granted a visa.  If your application gets rejected, you will unfortunately have to look for a new destination for your trip.
Most of the time when visiting another country, you have a limit to the amount of days or months that you are allowed to stay there, regardless of what type of visa you own.  
Some countries may have freedom of movement agreements with others like all the countries in the EU or Australia & New Zealand where citizens of the countries included can stay in the others as long as they want, but in most cases, if you want to stay longer than what your visa allows, you need to extend your visa.
There are typically two ways to do this:
1. Get an official Visa Extension
This is usually done by going to one of the country's immigration offices at least a week before your visa or visa-free entry stamp expires and officially requesting a visa extension by providing all the necessary paperwork and paying the applicable fee.  
Note: not every country will have this as an option for all foreigners, but some will.  Make sure to research what the requirements are for you if you want to do this.
2. Perform a Visa Run
Also sometimes referred to as a Border Run, this involves exiting the country before your active visa expires and immediately, or after a few days in another country, re-entering the country on a brand new visa, essentially resetting your visa validity back to the maximum amount of days allowed.  It can often be cheaper than getting an official visa extension, which is why many opt to do it this way.
Visa Runs are often done in Southeast Asia, but are also doable in other parts of the world as well.  In some countries, there are even transportation services that are created exactly for this purpose, taking you to the nearest border (usually by bus), waiting for you to exit and re-enter the country on a new visa, and then taking you back to the same city you departed from on the exact same day!  
If a same-day visa run sounds too tiring or stressful, you can also simply fly to another nearby country and spend a weekend there before flying back to reset your visa.
All that being said, not every country will reset your visa.  Some countries have restrictions in place where you won't be allowed to re-enter under a new visa until after a certain amount of days or months whereas others will simply question your motives for returning to the country so quickly.  Therefore, it's important to research this in advance and see if a visa run is an option for you in the country you're visiting.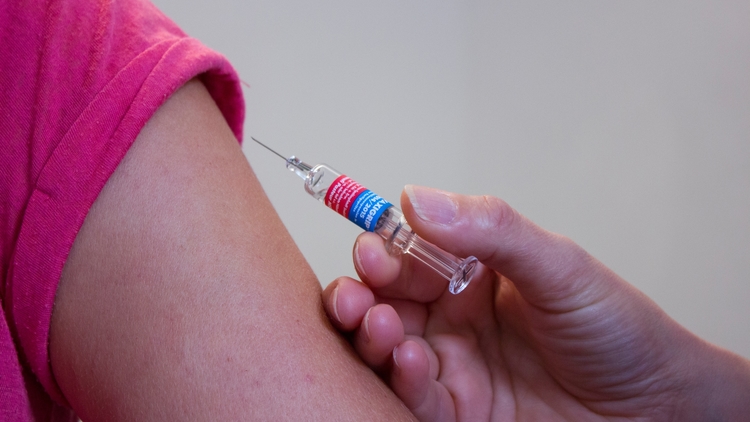 Now that you've figured out your visa situation, you'll also need to consider vaccinations.  Some can be taken a few days before your trip while others require booster shots weeks or even months after the initial dose so you should be doing this well ahead of your trip.
Each Destination Guide will provide advice on which vaccines are recommended for each destination, but it's also a good idea to check the CDC's Traveler's Health Guide for more information.  In addition, you should speak to a licensed physician about the topic.
Note: I am not a medical professional and any medical information provided about travel vaccinations, whether on this page or in the Destination Guides, is for informational purposes only and is not a substitute for professional medical advice.  Never disregard professional medical advice because of something that you have read on this site.  Reliance on any medical information provided on this website is solely at your own risk.
If you do not want to get vaccinated or you don't have the time/money to get one, you should consider picking a different destination for your trip because it's not worth the risk of contracting rabies, typhoid, or Hepatitis A/B.
Yellow Fever Vaccine
There is only one vaccination that is mandatory to visit some countries in Africa (and one in South America) and that's the Yellow Fever vaccine.
Those countries are Angola, Benin, Burkina Faso, Burundi, Cameroon, Central African Republic, Republic of the Congo, Côte d'Ivoire, Democratic Republic of Congo, French Guiana, Gabon, Ghana, Guinea-Bissau, Liberia, Mali, Niger, Rwanda, São Tomé and Príncipe, Sierra Leone, and Togo.  
In addition, some countries may require you to be vaccinated for Yellow Fever if you are traveling from a country that has a risk of YF transmission, even if you only had a connecting flight at one of their airports.
Give yourself enough time to get the vaccine and bring your proof of vaccination with you if you are traveling to a country that requires it.
For other countries, you won't be turned away without proof of vaccination, but it is still highly recommended to be vaccinated before traveling there due to higher risks of infection.  Generally, the less developed the destination, the more likely you'll need a vaccination.  
And that's all you need to know!
Now that you're informed when it comes to visas and vaccinations, head on over to my Guide to Transportation to learn more about the different types of ways you can get to your destination and the best ways to book them at the lowest prices!