Australia is a very popular destination to travel to, attracting millions of tourists every year.  It's a world-famous country known for its metropolitan world-class cities, amazing beaches and climate, laidback locals, spectacular scenery, unique wildlife, and vast outback.
The most popular city to visit is Sydney, the largest city and full of things to see and do.  After Sydney, most people visit Melbourne which is just as great and has lots to offer tourists as well.  Other popular cities to check out include Brisbane, Adelaide, Cairns, Perth, Darwin, Hobart, Canberra, Newcastle, and the Gold Coast, to name a few.
With so much coastline, Australia is full of amazing beaches such as the famous Bondi Beach in Sydney and Byron Bay, among others.  However, it is also home to many other natural wonders such as the Great Barrier Reef off the northeast coast, the scenic views on the Great Ocean Road, the vineyards in Australian wine country, and the famous Uluru, or Ayers Rock, in the outback.
And speaking of the outback, it covers more than 70% of the country and is home to unique scenery and wildlife that can't be found anywhere else on the globe, most notably the kangaroo which has even been known to find its way into cities from time to time.  It is totally different to the coasts and a trip to Australia would not be complete without a visit.
With so much to offer, you can't go wrong with a trip Down Under!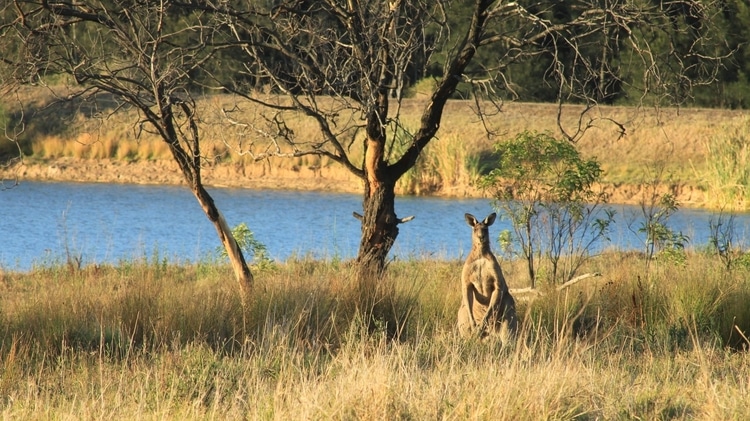 Citizens of most developed countries can enter Australia for up to 3 months at a time within a 12 month period, provided that they apply for the eVisitor (if an eligible European citizen) or the ETA (all other eligible nationalities) before their trip.  
If you are not a citizen of an eVisitor or ETA eligible country, then you must go to the nearest Australian embassy and apply for a Tourist Stream Visitor Visa to be granted entry (application can also be done online).
There are no health risks in Australia requiring any specific travel vaccinations for normal travelers.  Make sure you are up to date on your standard vaccinations and consult a health professional for further advice.
However, a Yellow Fever vaccination is mandatory if you are traveling to Australia from a country with a risk of YF transmission, including if you only passed through the airport.
Largest Airports:
1. Sydney (SYD)
2. Melbourne (MEL)
3. Brisbane (BNE) 
4. Perth (PER)
5. Adelaide (ADL)
Australia is a very large country and as such, comes with a variety of different climates.  The north has a tropical climate similar to Southeast Asian countries with hot, rainy summers and warm, dry winters.  The further south you go, the cooler it gets.
In southern Australia, summers are warm and pleasant while winters are cool.  If you hop on over to Tasmania, you'll find even cooler temperatures, especially in the mountains.  On the other end, if you head inland to the outback, you get a desert climate with scorching hot summers and cold winters.
Therefore, the best time to visit Australia depends on which part of the country you plan to visit.  For the most popular part of the country, the southeast, you should visit in the summer (December – February) when the weather is at its best.  
If you want to avoid the crowds and save money on your transportation and accommodation, then try visiting during the shoulder seasons (October – November & March – April).  Otherwise, if you plan to travel during the high season, make sure to book your transportation and accommodation in advance.
For the north coast, the winter dry season (May – October) is the best time and for the outback, the shoulder seasons, when temperatures are not too extreme, are the best times.
High Season: December – February
Low Season: June – August
The currency used in Australia is the Australian Dollar (AUD/$).  The notes come in denominations of $5, $10, $20, $50, & $100.  
The Dollar is further divided into 100 Cents (c).  The coins come in denominations of 5c, 10c, 20c, 50c, $1, & $2.
Use the currency converter below to determine the latest exchange rate.
Tipping is not at all customary in Australia, but if you wish to tip for great service, here are some guidelines to follow:
Hotel Bellhops: not expected
Hotel Housekeepers: not expected
Restaurant Servers: not expected / up to 10% of the total bill
Bartenders: round up to the nearest whole number
Taxi/Uber Driver: round up to the nearest whole number
Tour Guide: not expected / up to $5 per day
Note: since tipping is not common, any tips should be left in cash and given directly to the person you want to receive them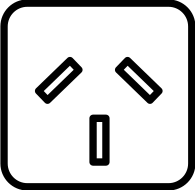 Australia has excellent 4G LTE coverage, but it may be spotty in rural areas.  Make sure your phone is GSM-compatible with at least one of the primary 3G frequencies and the primary 4G LTE band used in the country to ensure you will always have connection. 
Learn more about this in my Guide to Travel-Ready Phones.
Information about local prepaid SIM cards in Australia

Calling Code: +61
Emergency Numbers: 112 (Police, Ambulance, & Fire)
3G Frequencies Used: 2100 & 900 (primary) + 850
4G LTE Bands Used: 3 (primary) + 1, 5, 7, 8, 28, & 40