New Zealand is the most popular destination for travelers in Oceania after its big brother Australia.  It offers a totally different experience highlighted by a relaxed and easygoing lifestyle, a unique indigenous Maori culture that is an important part of its identity, and stunning landscapes like its famous fjords, glaciers, volcanoes.
Most locals live in the North Island and it's also the island that you'll most likely start your visit in, with the cities of Auckland and Wellington taking center stage.  Both have something unique to offer and are great introductions to the locals and their way of life.  
It's also home to other attractions such as the volcanic beauty of Rotorua which is also a great place to learn about Maori culture, the popular Bay of Islands, Hobbiton which is a must-visit for Lord of the Rings fans, and the amazing Tongariro National Park.
The South Island, on the other hand, is less populated, but makes up for it with even more spectacular scenery, the most famous of which being the fjords in Fiordland National Park.  The topt place to see them is Milford Sound, but the whole park is stunning.  Being this far south also means you can see some awe-inspiring glaciers with most people visiting the Franz Josef Glacier and Fox Glacier.
Other attractions on the South Island include the picturesque city of Queenstown which has stunning views and is a great place to participate in some adventure activities.  And if you're a wine-lover, then a visit to the charming town of Nelson and its surrounding wineries is a must.
And this is only scratching the surface!  New Zealand has so much to see and do, making it a great destination for all.
Citizens of most developed countries can enter New Zealand for up to 90 days (6 months for UK citizens), provided that they apply for the NZeTA before their trip.
If you are not a citizen of a visa-exempt country, then you must go to the nearest New Zealand embassy and apply for a Visitor Visa to be granted entry (application can also be done online).
There are no health risks in New Zealand requiring any specific travel vaccinations for normal travelers.  Make sure you are up to date on your standard vaccinations and consult a health professional for further advice.
This page may contain affiliate links which means I get a small commission, at no extra cost to you, if you make a purchase with them. This helps keep the site running and the travel tips coming! For more info, check out my Privacy Policy & Disclosure.
Largest Airports:
1. Auckland (AKL)
2. Christchurch (CHC)
3. Wellington (WLG) 
4. Queenstown (ZQN)
5. Dunedin (DUD) – Momona
New Zealand has a complex climate that varies from north to south and east to west.  In general however, the further south and higher up you go, the colder it gets.  In addition, the west coast gets more rain than the east coast.
In the north, there's a subtropical climate characterized by warm summers and mild, rainy winters.  However, along the southern coast of the north island, summers are cooler.
The South Island has cold winters that become freezing as you go up in altitude.  The west coast experiences mild temperatures in the summer whereas the east coast is pleasantly warm.  The south coast however, has cool summers.
Therefore, the best time to visit New Zealand is the summer (December – February) when temperatures are at their warmest and rainfall is generally at its lowest.
If you want to avoid the crowds and save money on your transportation and accommodation, then try visiting just before or after the summer (November or March) when temperatures are still warm enough.  Otherwise, if you plan to travel during the high season, make sure to book your transportation and accommodation in advance.
High Season: December – February
Low Season: May – August
The currency used in New Zealand is the New Zealand Dollar (NZD/$).  The notes come in denominations of $5, $10, $20, $50, & $100.  
The Dollar is further divided into 100 Cents (c).  The coins come in denominations of 10c, 20c, 50c, $1, & $2.
Use the currency converter below to determine the latest exchange rate.
Tipping is not customary in New Zealand, but if you wish to tip for great service, here are some guidelines to follow:
Hotel Bellhops: not expected
Hotel Housekeepers: not expected
Restaurant Servers: round up to the nearest multiple of 5
Bartenders: round up to the nearest whole number
Taxi/Uber Driver: round up to the nearest whole number
Tour Guide: 5% of the tour price or up to $5 per day
Note: since tipping is not common, any tips should be left in cash and given directly to the person you want to receive them.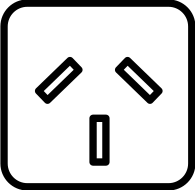 New Zealand has good overall 4G LTE coverage, but it may be spotty in rural areas.  Make sure your phone is GSM-compatible with the primary 3G frequency and at least one of the primary 4G LTE bands used in the country to ensure you will always have connection. 
Learn more about this in my Guide to Travel-Ready Phones.
Information about local prepaid SIM cards in New Zealand

Calling Code: +64
Emergency Numbers: 111 (Police, Ambulance, & Fire)
3G Frequencies Used: 2100 (primary) + 900 & 850
4G LTE Bands Used: 3 & 28 (primary) + 7, 8, & 40