Jamaica is one of the most famous countries in the Caribbean due to the fact that it's the birthplace of Bob Marley, Reggae music, and the Rastafari lifestyle. It's also known for its great all-inclusive resorts, white sand beaches, amazing climate, and friendly locals.
Most people stay in resorts near Montego Bay, Ocho Rios, Negril, or Falmouth and all four locations are great choices for your resort vacation. However, there is a lot more to the island than just its resorts! Its capital, Kingston, is full of rich culture and is a must-visit if you're a Bob Marley or Reggae fan.
Jamaica is also home to some beautiful scenery like the Dunn's River Falls, Reach Falls, YS Falls, Blue Lagoon, and Blue Mountains. Another popular activity is to go bamboo rafting on one of the island's many rivers.
All in all, Jamaica is a great choice for your vacation and has a lot to offer every type of traveler.
Citizens of most developed countries as well as permanent residents of the US or Canada and some visa holders for the US, UK, Canada, or the EU can enter Jamaica visa-free for between 1-6 months, depending on the country.
If you are not a citizen, permanent resident, or visa holder of a visa-exempt country, you may be eligible for a visa on arrival.  Otherwise, you have to go to the nearest Jamaican embassy and apply for a tourist visa to be granted entry.
The Hepatitis A and Typhoid vaccines are recommended, especially if traveling to rural areas.  Also make sure you are up to date on your standard vaccinations and consult a health professional for further advice.
In addition, a Yellow Fever vaccination is mandatory if you are traveling to Jamaica from a country with a risk of YF transmission, including if you only passed through the airport.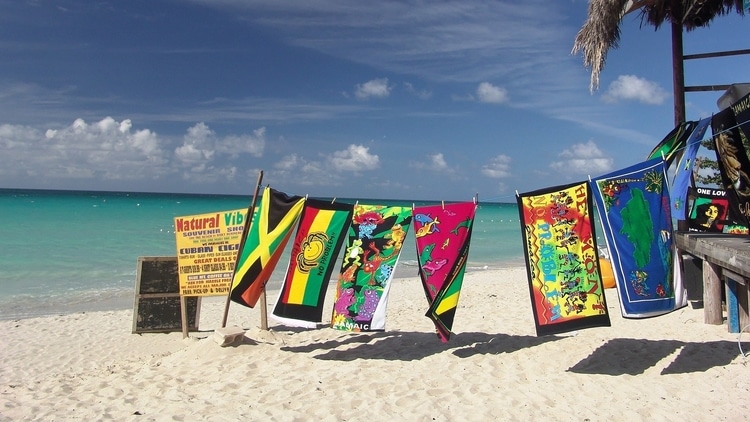 This page may contain affiliate links which means I get a small commission, at no extra cost to you, if you make a purchase with them. This helps keep the site running and the travel tips coming! For more info, check out my Privacy Policy & Disclosure.
Largest Airports:
1. Montego Bay (MBJ) – Sangster
2. Kingston (KIN) – Norman Manley
3. Ocho Rios (OCJ) – Ian Fleming
4. Kingston (KTP) – Tinson Pen
5. Negril (NEG)
Similar to most islands in the Caribbean, Jamaica benefits from a tropical climate that keeps the island nice and warm all year round.  However, there are two seasons which you should be aware of: the dry season, which takes place in the winter and spring, and the rainy season which is in summer and autumn.
The best time to visit Jamaica is during its dry season (December – April) as temperatures are pleasant and the skies typically stay blue.  If you want to escape the crowds and benefit from lower prices, try going in May or June.  July also has less rain than the rest of the low season.
If you plan to travel in the summer or autumn, be aware that it is typically hurricane season, especially in September and October.  And if traveling during the high season, make sure to reserve your transportation and accommodation in advance to avoid sold-out tickets and fully-booked rooms.
High Season: December – April
Low Season: July – October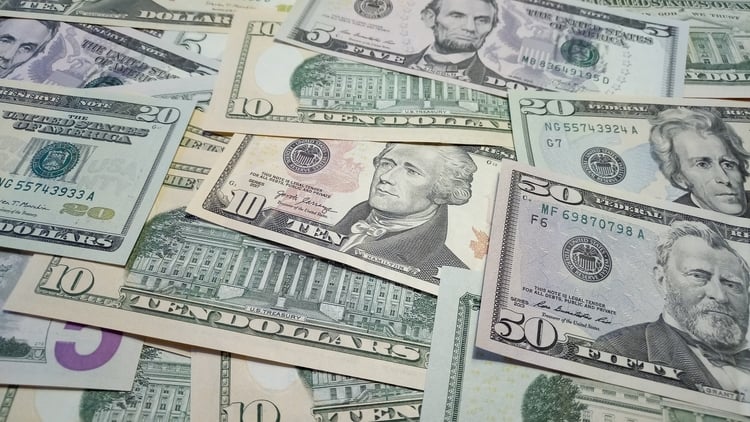 The currency used in Jamaica is the Jamaican Dollar (JMD/$), although the US Dollar is also accepted in many tourist destinations.  The notes come in denominations of $50, $100, $500, & $1000.
The coins come in denominations of $1, $5, $10, & $20.  The Dollar is also further divided into 100 Cents (¢), but cent coins are no longer used due to their low value.  
Use the currency converter below to determine the latest exchange rate.
Tipping is customary in Jamaica as locals typically earn lower wages and rely on tips to supplement them.  Tips can be given in US Dollars or the equivalent in Jamaican Dollars.  When tipping, here are some guidelines to follow:
Hotel Bellhops: $1-2 USD per bag
Hotel Housekeepers: $1-2 USD per day
Restaurant Servers: 10% of the total bill (or $1-2 USD per meal if staying at an all-inclusive resort)
Bartenders: $1-2 USD per drink
Taxi/Uber Driver: 10-20% of the total fare
Tour Guide: 10-20% of the total tour price on single-day tours and at least $10 USD per day on multi-day tours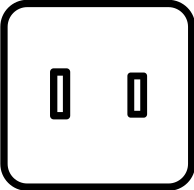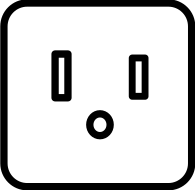 Jamaica does have 4G LTE coverage, but it may be spotty in rural areas. Make sure your phone is GSM-compatible with the 3G frequency and at least one of the primary 4G LTE bands used in the country to ensure you will always have a connection.
Learn more about this in my Guide to Travel-Ready Phones.
Note: if you're only staying in a resort, you may not need to worry about this as most resorts have wifi anyways.
Information about local prepaid SIM cards in Jamaica

Calling Code: +876
Emergency Numbers: 119 (Police), 110 (Ambulance & Fire)
3G Frequency Used: 850
4G LTE Bands Used: 4 & 17 (primary) + 2 & 12