Peru is a great country to visit in South America thanks to the wide variety of amazing things to see and do from north to south and east to west.  It is home to the Inca Trail which is where you'll find some of the most famous Incan ruins, most notably Machu Picchu.  
In addition, stunning mountain scenery, charming traditional cities, towns, and villages, beautiful beaches, and the modern metropolis of Lima round out the long list of attractions in the country.  Most people start their visit in the capital city Lima which is a great introduction to the Peruvian culture, cuisine, and people.
After that, most of them will head towards the Andes which is where the most-visited place in South America is located: Machu Picchu.  One of the 7 wonders of the world, a trip to Peru would not be complete without a stop here.  It's also where you'll find the popular Inca Trail + Sacred Valley, and the historic capital of the region, Cusco.
Other popular destinations in the Andes Mountains include the picturesque Lake Titicaca, the charming city of Arequipa, the breathtaking Colca Canyon, the stunning Rainbow Mountain, and the beautiful Laguna 69.  And if you want to visit the Amazon Rainforest or see what it's like to experience ayahuasca, there's no better place for it than the Amazonian city of Iquitos.
On top of all that, there are many sites along the coast that are worth adding to your list as well such as the wonderful Huacachina desert oasis, the mysterious Nazca Lines, the colonial city of Trujillo, the beautiful Paracas Natural Reserve, and the awesome beach towns of Mancora and Huanchaco.
Peru is generally quite safe and accustomed to tourism, making it very tourist-friendly + with so much to offer, it's an amazing destination for everyone, no matter what you're looking for.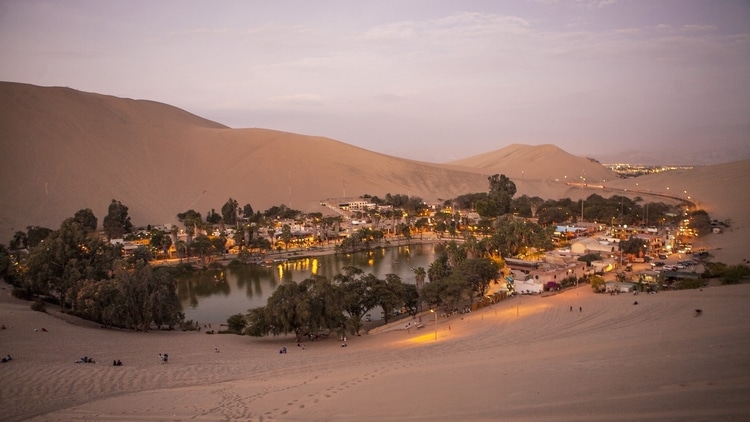 Citizens of most developed countries can enter Peru visa-free for up to 90-183 days, depending on the country.  In addition, Chinese and Indian citizens who are visa holders (with a validity of 6+ months) or permanent residents of the US, UK, Schengen Area, Canada, or Australia can also enter Peru visa-free for up to 180 days.
If you are not eligible for visa-free entry, then you have to go to the nearest Peruvian embassy and apply for a Tourist Visa to be granted entry.
The Hepatitis A, Typhoid, and Yellow Fever vaccines are recommended, especially if traveling to rural areas.  Also make sure you are up to date on your standard vaccinations and consult a health professional for further advice.
This page may contain affiliate links which means I get a small commission, at no extra cost to you, if you make a purchase with them. This helps keep the site running and the travel tips coming! For more info, check out my Privacy Policy & Disclosure.
Largest Airports:
1. Lima (LIM) – Jorge Chávez
2. Cusco (CUZ) – Alejandro Velasco Astete
3. Arequipa (AQP) – Alfredo Rodriguez Ballon
4. Iquitos (IQT) – Coronel FAP Francisco Secada Vignetta
5. Piura (PIU) – Capitán FAP Guillermo Concha Iberico
Peru has several different climates that vary greatly.  On the coast, there's a desert-like climate in the north with very hot summers, warm winters, and light rainfall overall whereas the southern coast has a more mediterranean climate with very warm summers and mild, rainy winters.
In the Andean mountains, the climate depends on the altitude, but rainfall is constant with the bulk of it occurring in the summer.  Low-lying areas have a temperate climate characterized by warm summers and cool winters whereas higher-altitude areas have mild summers and cold winters.
As for everything east of the Andes, you find yourself in the Amazon rainforest which has a tropical climate characterized by lots of rainfall and hot, humid temperatures year-round.
Since climates in Peru are so diverse, the best time to visit depends on where you plan to go.  If visiting the Andes mountains (Machu Picchu / Inca Trail), the best time is during the shoulder seasons (April – May & September – October) when the weather is pleasant and there are fewer crowds than in the peak winter season. 
For the Amazon Rainforest, the best time is the winter (June – August) when there is (comparatively) less rainfall.  And as for the coast, you want to visit in the summer (January – March) to take full advantage of the warm weather unless you're visiting the north, in which case the shoulder seasons are better.
If you plan to travel during the high season, make sure to reserve your transportation and accommodation in advance.
High Season: June – August
Low Season: December – February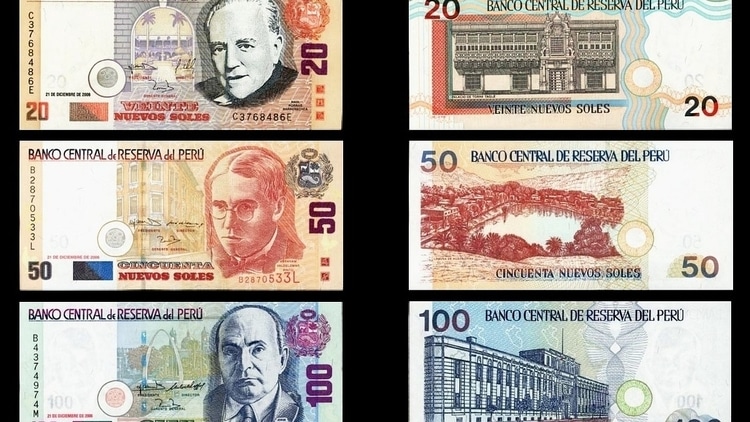 The currency used in Peru is the Peruvian Sol (PEN/S/).  The notes come in denominations of S/10, S/20, S/50, & S/100.  
The Sol is further divided into 100 céntimos (c).  The coins come in denominations of 10c, 20c, 50c, S/1, S/2, & S/5.
Use the currency converter below to determine the latest exchange rate.
Tipping is customary in Peru, especially for good service. When tipping, here are some important guidelines to follow:
Hotel Bellhops: S/2-5 per bag
Hotel Housekeepers: S/2-5 per day
Restaurant & Café Servers: 10% of the total bill
Bartenders: S/2-5 per drink
Taxi/Uber Driver: not expected
Tour Guide: 10% of the total tour price on single-day tours and S/15-30 per day on multi-day tours
Note: tips should be left in cash and handed directly to the person you want to receive them to ensure they get them.
Also, be aware that many locals will try to ask you for tips when you ask for directions or take a photo of them or their llama. It's up to you whether or not you want to offer them anything.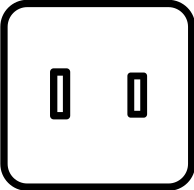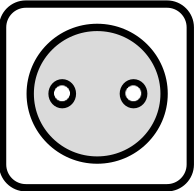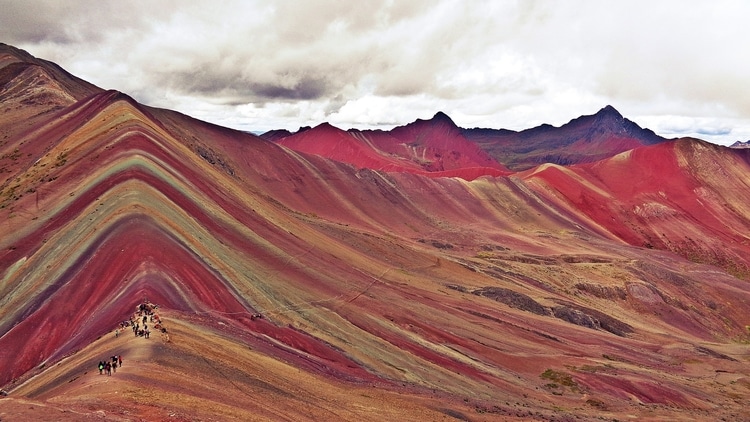 Peru has very good overall 4G LTE coverage, but it may be spotty in rural areas.  Make sure your phone is GSM-compatible with at least one of the primary 3G frequencies and the primary 4G LTE band used in the country to ensure you will always have a connection.
Learn more about this in my Guide to Travel-Ready Phones.
Information about local prepaid SIM cards in Peru

Calling Code: +51
Emergency Numbers: 105 (Police), 106 (Ambulance), 116 (Fire)
3G Frequencies Used: 1900 & 850 (primary) + 900
4G LTE Bands Used: 4 (primary) + 2, 7, 8, & 28