China is the most-visited destination in East Asia and it comes as no surprise when you look at all the spectacular sights it lays host to. From East to West, China is a massive country home to many different climates, landscapes, and cultures.
When people usually visit China, they typically go to Beijing which is the capital city and home to the Great Wall, Shanghai which is the country's largest city and full of things to do, and Xi'an which is China's most famous ancient capital and filled with history, but there is so much more to the country!
In the South, you have the tropical island of Hainan which is experiences amazing climate year-round and is a top vacation destination for many of the Chinese. In addition, you have Guilin which many have dubbed as the most beautiful place in the world due to its scenery.
In the West, you have the amazing province of Tibet which is totally different to the rest of the country in both culture and scenery and feels more like Central Asia than China. And if you want to see Giant Pandas, you have to visit the city of Chengdu.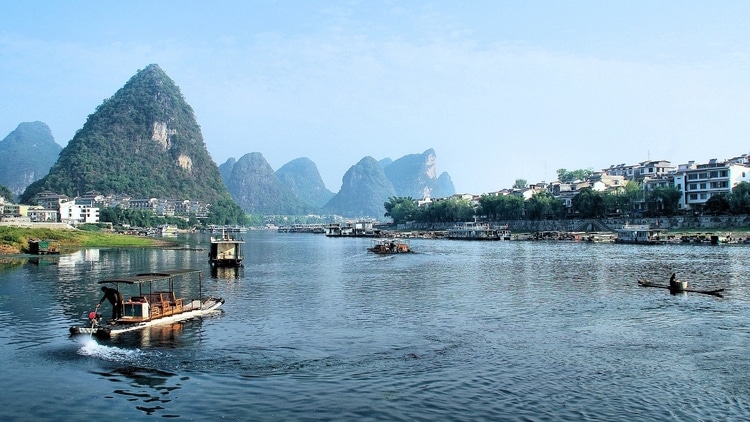 Largest Airports:
1. Beijing (PEK) – Capital 
2. Shanghai (PVG) – Pudong 
3. Guangzhou (CAN) – Baiyun 
4. Chengdu (CTU) – Shuangliu 
5. Shenzhen (SZX) – Bao'an 
Keep in mind that the weather in the China varies by region.  The country is vast and contains multiple different climates within its borders.  Generally, the northern provinces will be colder than the southern ones, but it varies by region.  It's best to research what the weather will be like for the specific province or region you plan on visiting.
The best time to visit China is during its shoulder seasons (September-October & March-April) when you aren't surrounded by a million other tourists and the weather is not too hot, but not too cold either.  Your flights & accommodation will be cheaper and you won't have to wait in long line-ups when visiting some of the main attractions.
If you have to travel during the high season, make sure to book your transportation and accommodation in advance as the summer is the busiest time of the year in China!
High Season: May – August
Low Season: November – January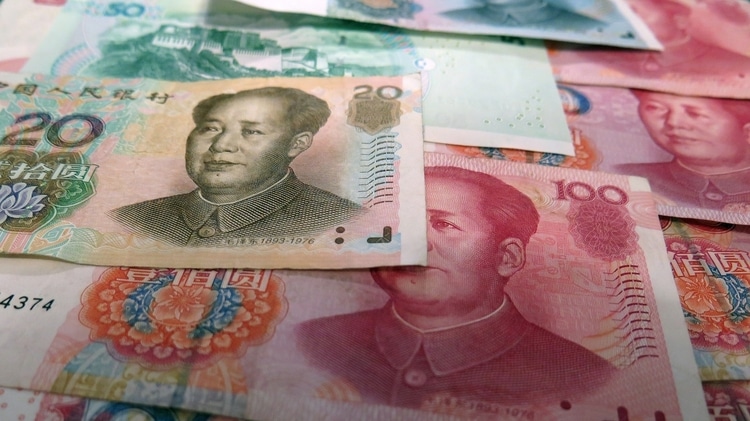 The currency used in China is the Renminbi (RMB), more commonly referred to as the Chinese Yuan (CNY/¥). The notes come in denominations of ¥1, ¥5, ¥10, ¥20, ¥50, & ¥100. The Yuan is further divided into 10 Jiao (or Mao).
The coins come in denominations of 1 Jiao (¥0.1), 5 Jiao (¥0.5), & ¥1. The Jiao also divides further into 10 Fen, but Fen coins are not of any practical use due to their low value.
Use the currency converter below to determine the latest exchange rate.
Tipping is not customary in China and in some locations, it's actually illegal to accept them.  Many locals may even take offensive to getting offered tips so just don't do it.
However, this does not apply to tour guides, to whom you should be giving a tip of 10-15% of the total tour price on single-day tours and at least ¥50-¥100 per day on multi-day tours.
Another exception comes from high-end hotels where you should tip bellhops ¥10-¥20 per bag and fancy restaurants, where a service charge of 10% will most likely already be added to your bill.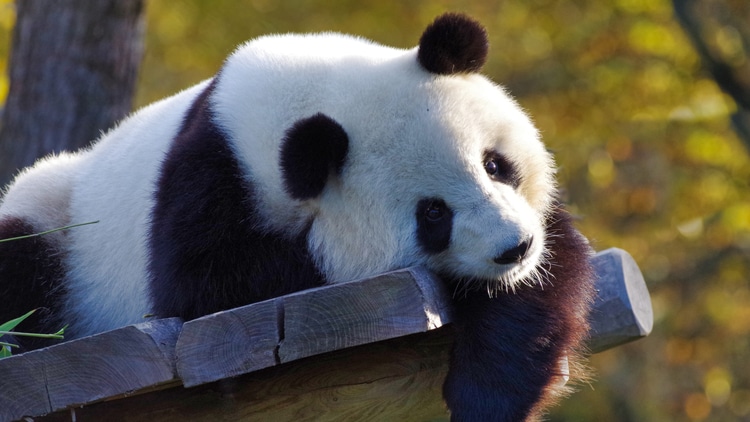 China has great 4G LTE coverage, but it can be spotty in rural areas. Make sure your phone is GSM-compatible with at least one of the 3G frequencies and one of the primary 4G LTE bands used in the country to ensure you will always have a connection.
Learn more about this in my Guide to Travel-Ready Phones.
Information about local prepaid SIM cards in China

Calling Code: +86
Emergency Numbers: 110 (Police), 120 (Ambulance), 119 (Fire)
3G Frequencies Used: 2100 & 900
4G LTE Bands Used: 3 & 41 (primary) + 1, 5, 8, 38, 39, & 40