Although technically a part of China ever since 1997 when it was handed over by the UK after being one of its colonies for over 150 years, today Hong Kong essentially acts as its own city-state with a separate currency, government, and way of life.  It is one of the most important economic centers in the world and also a great place to visit!
The city is only about the same size as Los Angeles, but it's jam-packed with lots of things to do and see.  The most popular of which is going to the top of Victoria Peak to get a spectacular viewpoint over the city and its skyline.  Did you know Hong Kong has the most skyscrapers of any city in the world?
Another popular thing to do is to visit Lantau Island which is home to the Big Buddha statue, the Tai O fishing village, Hong Kong Disneyland, the Ngong Ping 360 cable car, and several great beaches.
Other popular attractions include the Monastery with 10,000 Buddha statues that adorn the path to the top, Victoria Harbour, and the nightlife district of Lan Kwai Fong.  The MTR metro system makes getting to all of these attractions very easy too.
All in all, Hong Kong is a great destination for your travels and is well worth spending at least a few days in!
Citizens of most developed countries can enter Hong Kong visa-free for up to 3 months (6 months if you're a UK citizen).  If you are not a citizen of a visa-exempt country, you must go to the nearest Chinese embassy and apply for a Visit/Transit Visa for Hong Kong to be granted entry.
The Hepatitis A and Typhoid vaccines are recommended by the CDC.  Also make sure you are up to date on your standard vaccinations and consult a health professional for further advice.
This page may contain affiliate links which means I get a small commission, at no extra cost to you, if you make a purchase with them. This helps keep the site running and the travel tips coming! For more info, check out my Privacy Policy & Disclosure.
Hong Kong benefits from a subtropical climate which means mild, dry winters and hot, humid, rainy summers. In general, the city is a year-round destination, however summers are not typically recommended due to seasonal typhoons and thunderstorms.
The best time to visit Hong Kong is during the first half of its dry season (October to early December) as that's when temperatures stay above 20°C (70°F), the skies are clear, and prices are reasonable. Another great time to visit if you want even warmer weather is April-May as it's still relatively dry and temperatures can reach 30°C (85°F). It's also less crowded at this time.
However, if you don't mind the crowds or increased prices, then January-March can be a great time to visit as well. Just keep in mind that it can get a little chilly at night so remember to pack a jacket and book your transportation and accommodation in advance as holidays such as Chinese New Year make this period extremely busy.
High Season: October – May
Low Season: July – August
The currency used in Hong Kong is the Hong Kong Dollar (HKD/$). The notes come in denominations of $10, $20, $50, $100, & $500.
The Dollar is further divided into 100 Cents (¢). The coins come in denominations of 10¢, 20¢, 50¢, $1, $2, $5, & $10.
Use the currency converter below to determine the latest exchange rate.
Tipping is not customary in Hong Kong, but it is appreciated.  If you wish to tip, here are some guidelines to follow:
Hotel Bellhops: $5-$10 per bag
Hotel Housekeepers: $5-$10 per night for good service
Restaurant Servers: not expected as most restaurants will already add a 10% service charge to your bill anyways
Bartenders: round up to the nearest whole number
Taxi/Uber Driver: round up to the nearest whole number
Tour Guide: up to 10% of the total tour price on single-day tours and up to $50 per day on multi-day tours
Note: any tips should be left in cash and given directly to the person you want to receive them when you pay your bill as any tips left on card machines or bills go straight to the owners.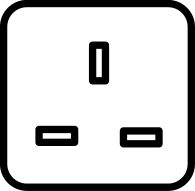 Unlike the rest of China, Hong Kong uses the Type G power outlet.  This is because Hong Kong is a former British colony.  
Therefore, to be able to charge your electronic devices in Hong Kong, you need a Type G adapter.
Get your compatible Type G adapter here.
The voltage used in Hong Kong is 220V.  Learn more about how this may affect your electronic devices in my Guide to the Top Travel Accessories.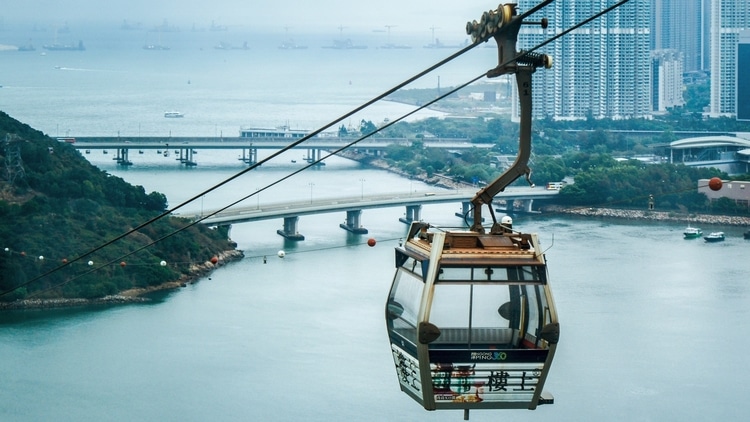 Hong Kong has one of the best 4G LTE coverages in the world so it is very unlikely that you will ever need to use their 3G networks, but it doesn't hurt to be safe anyways. Make sure your phone is GSM-compatible with the primary 3G frequency and at least one of the primary 4G LTE bands used in the country to ensure you will always have connection.
Learn more about this in my Guide to Travel-Ready Phones.
Information about local prepaid SIM cards in Hong Kong

Calling Code: +852
Emergency Number: 999 (Police, Ambulance, & Fire)
3G Frequencies Used: 2100 (primary) + 900 & 850
4G LTE Bands Used: 3 & 7 (primary) + 1, 8, & 40