Japan is a very popular destination in East Asia due to its rich history, culture, cuisine, and scenery.  There is something that is worth seeing and experiencing in every part of the country from north to south.
Starting in the north, there's the island of Hokkaido which is a skier's haven and is full of breathtaking scenery.  Skip south to the Kanto region and you'll find Tokyo, the largest city in the world and the capital of the country, which is full of things to do.
Head west to the Chubu region and you'll find the home of the famous Mount Fuji.  This is also a great place to go skiing, especially in Nagano.  Go south from there and you'll be in the Kansai region which is home to the spectacular cities of Kyoto, Osaka, and Kobe, to name a few.
Going west from there lands you in the Chugoku and Kyushu regions whose main attractions are the historically significant cities of Hiroshima and Nagasaki, respectively.  And finally, going all the way south there's the Okinawa region which is known for its tropical climate and amazing beaches.
It should come as no surprise now that Japan is so popular with tourists.  Getting around the country is extremely easy thanks to its bullet trains and convenient rail passes and the locals are extremely polite and welcoming, making it very tourist-friendly.
You should definitely consider Japan for your next trip!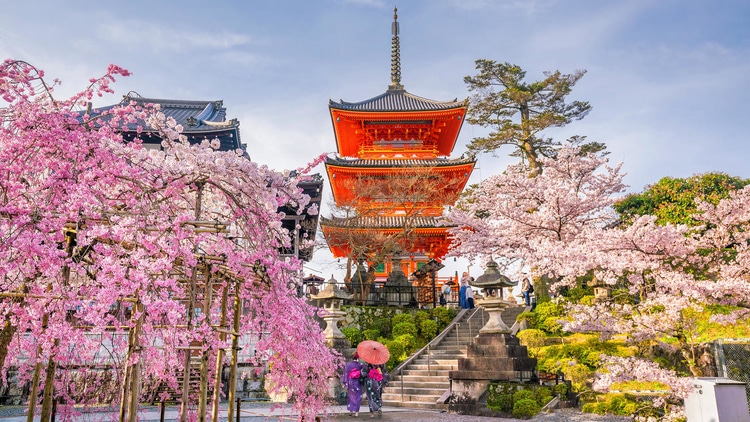 This page may contain affiliate links which means I get a small commission, at no extra cost to you, if you make a purchase with them. This helps keep the site running and the travel tips coming! For more info, check out my Privacy Policy & Disclosure.
Largest Airports:
1. Tokyo (HND) – Haneda
2. Tokyo (NRT) – Narita
3. Osaka (KIX) – Kansai
4. Fukuoka (FUK)
5. Sapporo (CTS) – New Chitose
Japan has many different climates which means that it can be below freezing in Hokkaido, the northernmost part of the country, while at the same time it's a great day to go to the beach in Okinawa, the southernmost part.  It's also very mountainous with higher altitudes being cooler than lower ones.
The best time to visit Japan is from March – May for the cherry blossom season & September – November for autumn leaves, lower prices, and smaller crowds.  The winter is cold, but also prime-time for skiing if you want to hit the slopes.
If you plan to travel between June and August, be aware that the summer is typhoon season meaning you should expect high temperatures and lots of rain.  And if traveling during the high seasons, make sure to reserve your accommodation and flights in advance to avoid running into sold-out tickets and fully-booked rooms.
High Season: April – May & August
Low Season: January – March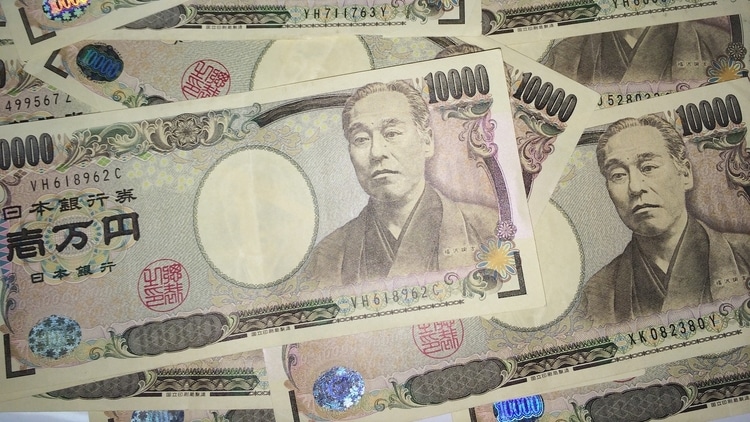 The currency used in Japan is the Japanese Yen (JPY/¥). The notes come in denominations of ¥1000, ¥5000, & ¥10,000.
The coins come in denominations of ¥1, ¥5, ¥10, ¥50, ¥100, & ¥500.
Use the currency converter below to determine the latest exchange rate.
Tipping is not customary in Japan as most locals consider it to be rude and some will even take offense to being offered tips.  If you do try to tip, many will refuse it and even hand the money back to you so as a general rule of thumb, do not tip in Japan.
One exception to this rule is tour guides, to whom you can give tips if they provided good service.  There is no specific amount you should give them so what you do give them is up to you.  
For comparison, a normal tip for tour guides in other parts of the world is 10% of the tour price for single-day tours and the equivalent of about ¥1000 per day for multi-day tours.
In the rare instances that you do tip, you should do so discreetly.  The best way is to put it in a small envelope before handing it over.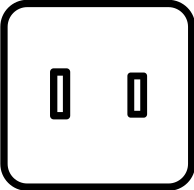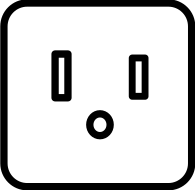 Japan has one of the best 4G LTE coverages in the world so it is very unlikely that you will ever need to use their 3G networks, but it doesn't hurt to be safe anyways. Make sure your phone is GSM-compatible with the primary 3G frequency and at least one of the primary 4G LTE bands used in the country to ensure you will always have connection.
Learn more about this in my Guide to Travel-Ready Phones.
Information about local prepaid SIM cards in Japan

Calling Code: +81
Emergency Numbers: 110 (Police), 119 (Ambulance & Fire)
3G Frequencies Used: 2100 (primary) + 1700, 1500, & 800
4G LTE Bands Used: 1, 3, & 42 (primary) + 8, 11, 18, 19, 21, 28, & 41