Croatia has exploded in tourism in the past few years because everyone has realized just how amazing its coastline is.  From north to south, the country is blessed with many picturesque coastal cities and over 1000 beautiful islands.  In addition, it is home to a charming capital city and some stunning natural landscapes.
The top coastal city that takes the spotlight is Dubrovnik whose historical center looks like it came straight out of a movie set.  A trip to Croatia is not complete without a visit!  There are also several other picturesque coastal cities and towns worth seeing like Split, Zadar, Sibenik, Rovinj, Trogir, Pula, and Makarska, to name a few.
As for islands, the most famous is Hvar, but there are many others that are just as spectacular such as Krk Island, Vis Island, Korcula Island, and Brac Island.  And with regards to natural scenery, there's the amazing Plitvice and Krka National Parks, both of which are home to beautiful lakes and waterfalls. 
And finally, there's the capital Zagreb and the rest of the inland region which is not to be overlooked either!  Full of charm and fun things to see and do, it would be a shame to miss out on it during your visit.
So if everything mentioned sounds right up your alley, then you should definitely be planning a trip to Croatia!
Croatia is not part of the Schengen Area, but has a very similar visa policy.  Citizens of most developed countries, as well as Schengen, Romanian, Bulgarian, & Cypriot visa holders OR permanent residents in any of those locations, can enter Croatia visa-free for up to 90 days in a 180 day period.  
If you are not a citizen of a visa-exempt country, you must go to the nearest Croatian embassy and apply for a Tourist Visa to be granted entry. 
The Hepatitis A vaccine is recommended, especially if traveling to rural areas.  Also make sure you are up to date on your standard vaccinations and consult a health professional for further advice.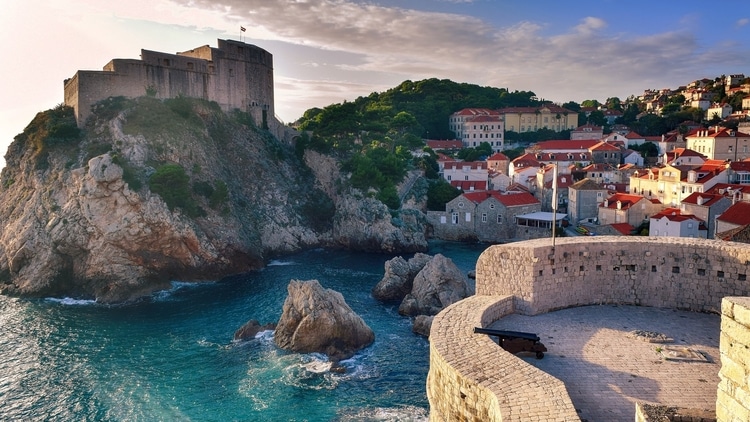 This page may contain affiliate links which means I get a small commission, at no extra cost to you, if you make a purchase with them. This helps keep the site running and the travel tips coming! For more info, check out my Privacy Policy & Disclosure.
Largest Airports:
1. Zagreb (ZAG) – Franjo Tuđman
2. Split (SPU) – Resnik
3. Dubrovnik (DBV) – Čilipi
4. Zadar (ZAD)
5. Pula (PUY)
Croatia has two main climates, one for the coast and one for the inland regions.  The coast has a mediterranean climate with very warm summers and mild, but rainy winters whereas inland, there's a continental climate with cold winters and fairly hot summers.
Therefore, the best time to visit Croatia, regardless of whether you're staying inland or going to the coast, is right before or after the summer season (May & September).  Temperatures will be pleasant, prices will be cheaper, and it will be less crowded than in the summer which is by far the most popular time to visit Croatia.  
However, if you want the best weather possible when visiting the coast, then the summer (June – August) is the best time to visit.  If you do travel to Croatia during the high season, make sure to book your transportation and accommodation in advance to avoid sold-out tickets and fully-booked rooms, especially if you plan to go to any festivals or popular events.
High Season: June – August
Low Season: October – March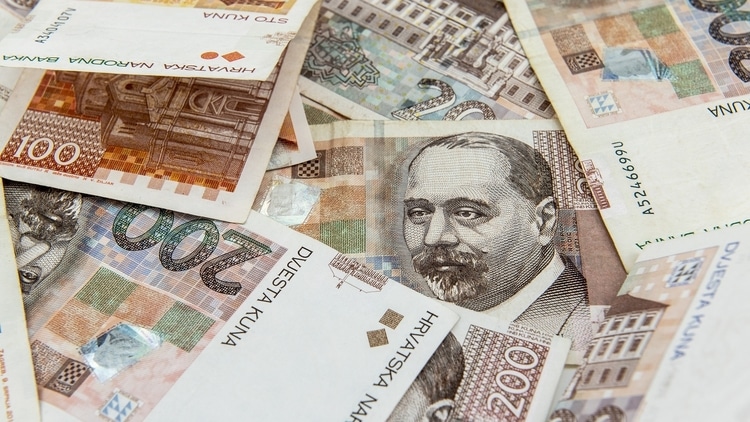 The currency used in Croatia is the Croatian Kuna (HRK/kn).  The notes come in denominations of 10 kn, 20 kn, 50 kn, 100 kn, 200 kn, & 500 kn.  
The Kuna is further divided into 100 Lipa (lp).  The coins come in denominations of 10 lp, 20 lp, 50 lp, 1 kn, 2 kn, & 5 kn. 
Use the currency converter below to determine the latest exchange rate.
Tipping is customary in Croatia, but at much more modest rates than in countries like the USA.  Here are some important guidelines to follow:
Hotel Bellhops: 5-10 kn per bag
Hotel Housekeepers: 10 kn per day
Restaurant Servers: 10% of the total bill
Cafés & Baristas: round up to the nearest multiple of 10
Bartenders: round up to the nearest multiple of 10
Taxi/Uber Driver: round up to the nearest multiple of 10
Tour Guide: 10% of the total tour price for single-day tours and at least 50 HRK per day for multi-day tours
Note: Tips should be left in cash and given directly to the person you want to receive them when you pay your bill.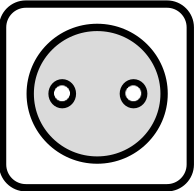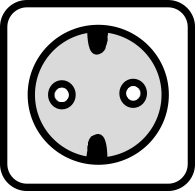 Just like most of Europe, Croatia mainly uses the Type C power outlet.  In addition, they also use the Type F outlet.  
Type C & E plugs can fit in a Type F outlet as long as they are compatible.  Make sure your Type C adapter is oval-shaped or you have a Type E/F adapter.
Get your compatible Type C & Type E/F adapter here.
The voltage used in Croatia is 230V.  Learn more about how this may affect your electronic devices in my Guide to the Top Travel Accessories.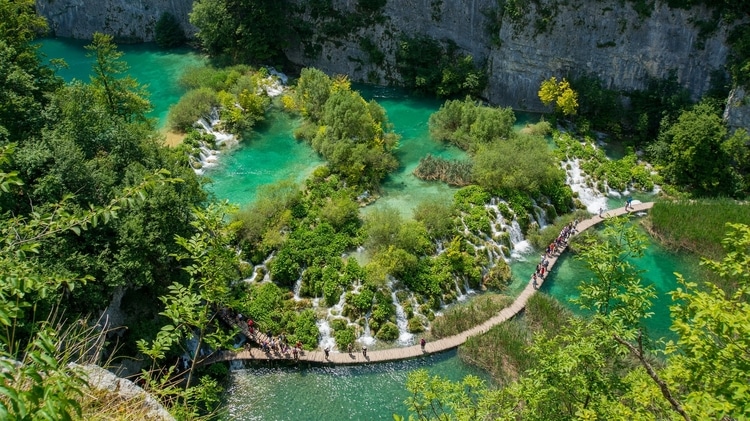 Croatia has very good overall 4G LTE coverage, but it may be spotty in rural areas.  Make sure your phone is GSM-compatible with at least one of the 3G frequencies and one of the primary 4G LTE bands used in the country to ensure you will always have a connection. 
Learn more about this in my Guide to Travel-Ready Phones.
Information about local prepaid SIM cards in Croatia

Calling Code: +385
Emergency Number: 112 (Police, Ambulance, & Fire)
3G Frequencies Used: 2100 + 900
4G LTE Bands Used: 1 & 3 (primary) + 7 & 20