Norway is a popular destination for travelers in Europe because of all the stunning landscapes that it lays host to, most famously its fjords.  In addition, it is home to charming nordic cities, ancient viking history, and world-class ski resorts.
Most people start their trip in its capital city Oslo which is a great introduction to the Norwegian people and culture, but to really get a feel for it, you should also visit the equally picturesque and charming cities of Bergen, Stavanger, Trondheim, Alesund, and Kristiansand.
However, the biggest draw for tourists is the natural landscapes and scenery that the country has to offer.  The fjords are the most popular, with Geirangerfjord, Hardangerfjord, Sognefjord, Nærøyfjord, and Reinefjord taking center stage.
Apart from the fjords, other natural wonders include the Lofoten Islands, Svalbard, the Northern Lights in Tromso, Jotunheimen National Park, and the Trollstigen and Atlantic Roads.  And if you want to hit the slopes, some of the most popular ski resorts include Trysil, Hemsedal, Hafjell, Geilo, and Oslo Winter Park which is an easy day-trip only 20 minutes away from Oslo!
Norway is not the cheapest destination, but if it's within your budget, you won't regret a trip here!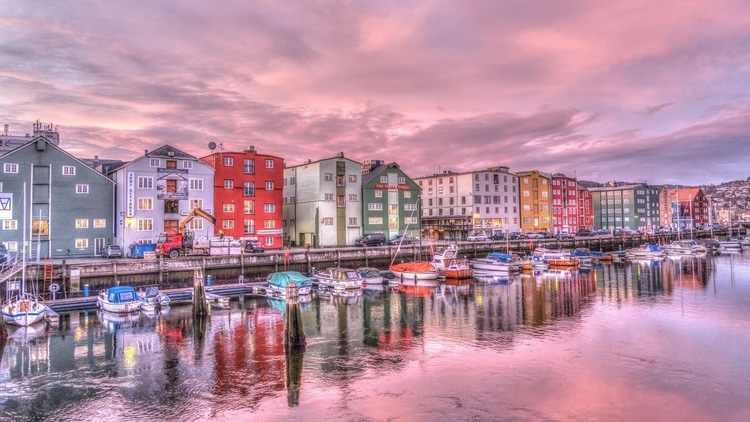 Norway is part of the Schengen Area which has a single visa policy for all the countries that are in it.  Citizens of most developed countries can enter the Schengen Area visa-free for up to 90 days in a 180 day period.  If you are not a citizen of a visa-exempt country, you must go to the nearest Norwegian embassy and apply for a Schengen Visa to be granted entry. 
There are no health risks in Norway requiring any specific travel vaccinations for normal travelers.  Make sure you are up to date on your standard vaccinations and consult a health professional for further advice.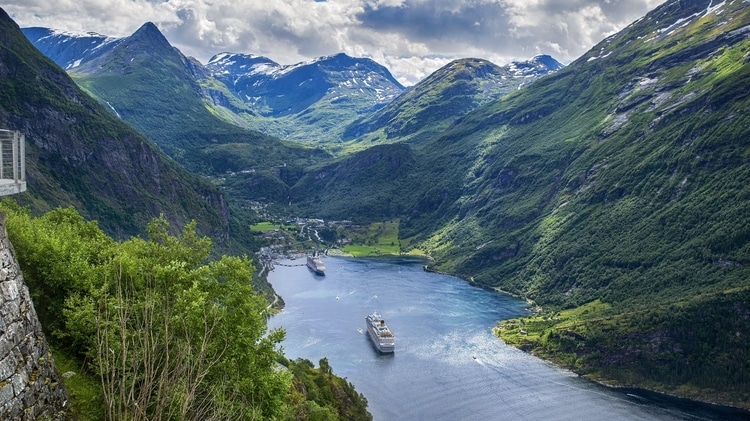 This page may contain affiliate links which means I get a small commission, at no extra cost to you, if you make a purchase with them. This helps keep the site running and the travel tips coming! For more info, check out my Privacy Policy & Disclosure.
Largest Airports:
1. Oslo (OSL) – Gardermoen
2. Bergen (BGO) – Flesland
3. Trondheim (TRD) – Værnes
4. Stavanger (SVG) – Sola
5. Tromsø (TOS) – Langnes
Norway is a Nordic country and as such, is generally colder than the rest of Europe.  Summers are pleasant and warm enough, both in Oslo and on the southern and western coasts, but the further north or inland you go, the colder it gets, with the arctic islands of Svalbard and Jan Mayen as well as high-altitude and other inland locations experiencing freezing winters.
Therefore, the best time to visit Norway is during the summer (June – August) as this is when the weather is the warmest it will get and when you have the sunlight you need to really take in all the amazing sights that Norway has to offer.  If you want to see the Northern Lights however, then the winter will be your best bet.  Just remember to bring a warm jacket!
If you do plan to travel in the summer, keep in mind that this is by far the most popular time to visit the country and it will be crowded.  Make sure to book your transportation and accommodation in advance to avoid sold-out tickets and fully-booked rooms!
High Season: June – August
Low Season: October – April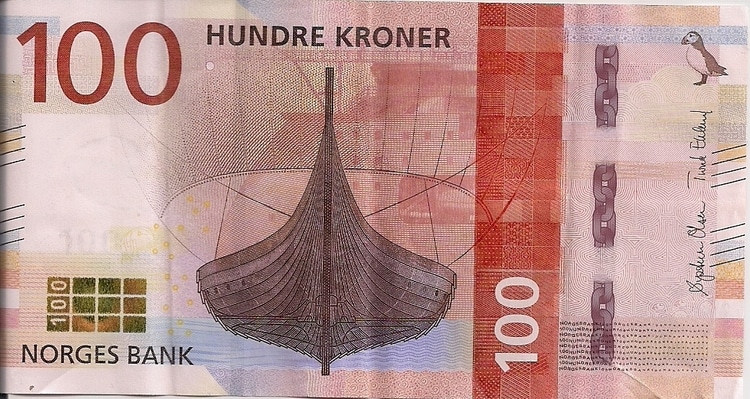 The currency used in Norway is the Norwegian Krone (NOK/kr).  The notes come in denominations of 50 kr, 100 kr, 200 kr, & 500 kr whereas the coins come in denominations of 1 kr, 5 kr, 10 kr, & 20 kr.
It's important to note that Norway is an almost cashless society and many merchants no longer accept cash payments so a good debit card and credit card is essential when traveling here.
Use the currency converter below to determine the latest exchange rate.
Tipping is not customary in Norway and being an almost cashless society also complicates it further. Here are some guidelines to follow if you do wish to tip:
Hotel Bellhops: not expected
Hotel Housekeepers: not expected
Restaurant Servers: round up to the nearest multiple of 10
Bartenders: round up to the nearest multiple of 10
Taxi/Uber Driver: not expected
Tour Guide: tip between 50-100 kr for free walking tours, otherwise tips aren't expected
Note: to tip by card, you must select the option to change the total amount on the payment machine, with the tip being the difference between the amount you input and the original total.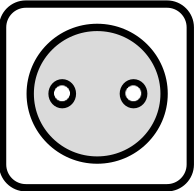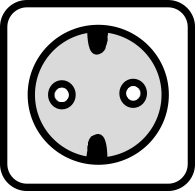 Just like most of Europe, Norway uses the Type C power outlet.  However, they also use the Type F outlet.  
Type C & E plugs can fit in a Type F outlet as long as they are compatible.  Make sure your Type C adapter is oval-shaped or you have a Type E/F adapter.
Get your compatible Type C & Type E/F adapter here.
The voltage used in Norway is 230V.  Learn more about how this may affect your electronic devices in my Guide to the Top Travel Accessories.
Norway has one of the best 4G LTE coverages in the world so it is very unlikely that you will need to use their 3G networks, but it doesn't hurt to be safe!  Make sure your phone is GSM-compatible with the primary 3G frequency and at least one of the primary 4G LTE bands used in the country to ensure you will always have a connection. 
Learn more about this in my Guide to Travel-Ready Phones.
Information about local prepaid SIM cards in Norway

Calling Code: +47
Emergency Numbers: 112 (Police, Ambulance, & Fire)
3G Frequency Used: 2100 (primary) + 900
4G LTE Bands Used: 3 & 20 (primary) + 7 & 31