The UK is a very popular destination for travelers in Europe starting with London which could be argued to be the most famous city in the world.  It's on many people's bucket lists and rightfully so because it has a lot to see and do, but there is a lot more to the UK than just its capital city!
If you ask anyone from the UK, they'll tell you that there's London and then there's the rest of the UK.  In fact, the UK is split into 4 main regions: England, Scotland, Wales, and Northern Ireland, each with its own distinct culture and history.  It's important to respect them as many locals do not like it if you assume they are all English.
Apart from London, other amazing cities to discover include Edinburgh (the jewel of Scotland), York (the gateway to the North), and Oxford + Cambridge (historic university towns).  If you love the Beatles, you have to check out Liverpool and the same goes for football/soccer fans and Manchester.
And the UK isn't all cities either!  It has a lot of spectacular scenery to discover as well such as the Scottish Highlands which are home to Loch Ness (and its fabled monster), Lake District in Northern England, the Giant's Causeway in Northern Ireland, and the mysterious wonder that is Stonehenge.
All in all, the UK is a great choice for travelers.
Citizens of most developed countries can enter the UK visa-free for up to 6 months (3 months if you enter from Ireland).  If you are not a citizen of a visa-exempt country, you must go to the nearest UK embassy and apply for a Standard Visitor Visa to be granted entry.
Note: It remains to be seen what the visa policy for EU citizens will look like once Brexit is finalized at the end of 2020, but each nationality in the EU still has visa-free access until then.
There are no health risks in the UK requiring any specific travel vaccinations for normal travelers.  Make sure you are up to date on your standard vaccinations and consult a health professional for further advice.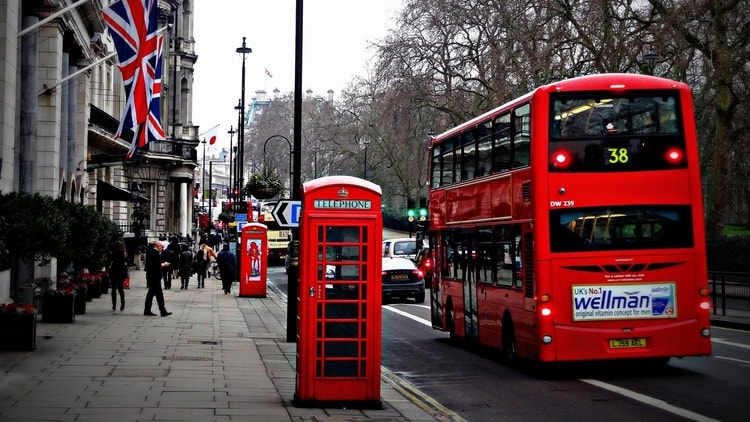 This page may contain affiliate links which means I get a small commission, at no extra cost to you, if you make a purchase with them. This helps keep the site running and the travel tips coming! For more info, check out my Privacy Policy & Disclosure.
Largest Airports:
1. London (LHR) – Heathrow
2. London (LGW) – Gatwick
3. Manchester (MAN) 
4. London (STN) – Stansted
5. London (LTN) – Luton
The UK is often the butt of jokes when it comes to the weather. It can be rainy and hard to predict throughout the whole country, however the summers are typically quite pleasant.  This is pretty constant from north to south, but the southern coast does tend to experience more sunshine and warmer weather on average than the rest of the country.
The best time to visit the UK is during its shoulder seasons (September-October & March-May) when you aren't surrounded by a million other tourists and the weather is still pleasant.  Your flights & accommodation will also be cheaper and you won't have to wait in long line-ups when visiting some of the main attractions.
However, June-August is the most popular time to visit because that's when the weather will be at its best.  If you plan to travel in the summer, make sure to book your transportation and accommodation in advance as it's the busiest time of the year in the UK!
High Season: June – August
Low Season: November – February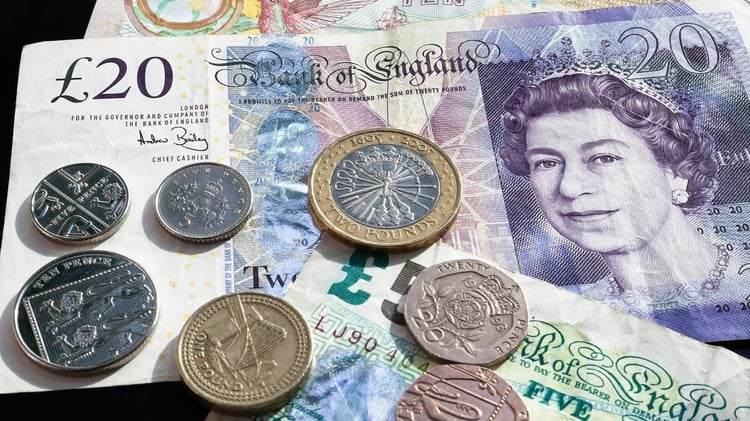 The currency used in the UK is the Pound Sterling (GBP/£), typically just called Pounds and often referred to informally as Quid. The notes come in denominations of £5, £10, £20, & £50.
Note: Pound Sterling notes issued in Northern Ireland & Scotland may not always be accepted by merchants in England & Wales.
The Pound is further divided into 100 Pence (p). The coins come in denominations of 1p, 2p, 5p, 10p, 20p, 50p, £1, & £2.
Use the currency converter below to determine the latest exchange rate.
The UK has very good overall 4G LTE coverage, but it can be spotty in rural areas. Make sure your phone is GSM-compatible with at least one of the 3G frequencies and one of the primary 4G LTE bands used in the country to always have a connection.
Learn more about this in my Guide to Travel-Ready Phones.
Information about local prepaid SIM cards in the UK

Calling Code: +44
Emergency Number: 112 (Police, Ambulance, & Fire)
3G Frequencies Used: 2100 & 900
4G LTE Bands Used: 1, 3, & 20 (primary) + 7, 8, 32, 38, & 40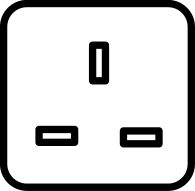 While the rest of Europe uses Type C as a standard for power outlets throughout the continent, the UK likes to be different.  
To be able to charge your electronic devices in the UK, you need a Type G adapter.
Get your compatible Type G adapter here.
The voltage used in the UK is 230V.  Learn more about how this may affect your electronic devices in my Guide to the Top Travel Accessories.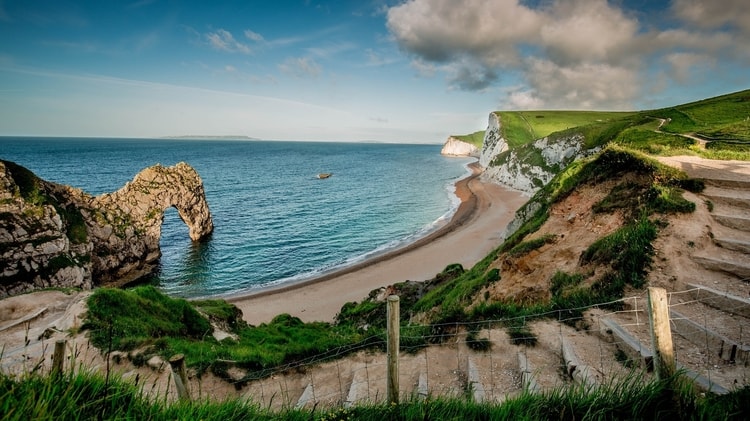 Tipping is not customary in the UK, but it is appreciated.  If you wish to tip, here are some guidelines to follow:
Hotel Bellhops: £1-2 per bag
Hotel Housekeepers: not expected
Restaurant Servers: 10% of the total bill
Cafés & Baristas: round up to the nearest whole number
Bartenders: round up to the nearest whole number
Taxi/Uber Driver: round up to the nearest whole number
Tour Guide: up to 10% of the total tour price on single-day tours and up to £5 per day on multi-day tours
Note: A service charge of 10% may already be included on your bill in some restaurants so keep an eye out for that.