Egypt is well-known around the world for its ancient history, historic monuments and artifacts, and the famous Pyramids of Giza.  However, it is also a popular country for many because of all the beautiful coastline it is home to, attracting many holiday-goers.
Most people start their trip in the nation's capital Cairo, which is where you'll find the must-see ancient Pyramids of Giza and many other things to see and do.  Those that want to experience more of Egypt's culture should also visit Alexandria while history buffs should check out the cities of Luxor, Aswan, Dahshur, Saqqarah, Abydos, and Abu Simbel, each home to a multitude of historic monuments and artifacts.
However, those that want to take advantage of Egypt's warm climate and relax on its amazing beaches should consider visits to the coastal cities of Hurghada, Sharm El-Sheikh, Dahab, and Marsa Alam, each home to a variety of spectacular resorts that make a perfect getaway during the winter holidays.
The country has been through some turbulent times in recent years, but those are all in the past now and the nation is looking ahead.  It is generally safe to visit, but caution should be taken nonetheless.  Stay safe and you will have a great trip to Egypt!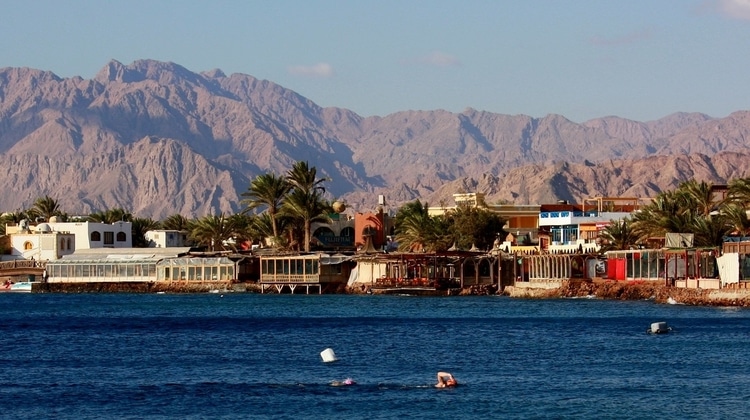 Egypt is home to three different climates: a mediterranean one on the northern coast, a desert one in inland areas, and something in between on the Red Sea coast.  
The mediterranean coast experiences very warm summers and mild winters with light rainfall while the Red Sea coast has warm winters, hot summers, and minimal rainfall.  Meanwhile, the inland areas experience very hot summers, warm winters that can get chilly at night, and practically no rainfall all year.
Therefore, the best time to visit Egypt is during its shoulder seasons (March – April & October – November) when it's not too hot during the day, but still pleasant at night.  This is also outside the peak winter season which means your transportation and accommodation will be cheaper and you won't have to wait in long line-ups when visiting some of the main attractions.
Most people visit in the winter since it's the middle of the holidays so if you are traveling during this time, try to book your transportation and accommodation in advance to avoid sold-out tickets and fully-booked rooms.
High Seasons: December – February
Low Seasons: June – August
This page may contain affiliate links which means I get a small commission, at no extra cost to you, if you make a purchase with them. This helps keep the site running and the travel tips coming! For more info, check out my Privacy Policy & Disclosure.
Largest Airports:
1. Cairo (CAI)
2. Hurghada (HRG)
3. Sharm El Sheikh (SSH)
4. Marsa Alam (RMF)
5. Alexandria (HBE) – Borg El Arab
The currency used in Egypt is the Egyptian Pound (EGP/£).  The notes come in denominations of £1, £5, £10, £20, £50, £100, & £200.
The Pound is further divided into 100 Piastre (pt).  The coins come in denominations of 25pt, 50pt, & £1.
Use the currency converter below to determine the latest exchange rate.
Tipping is expected in Egypt so here are some important guidelines to follow:
Hotel Bellhops: £10-20 per bag
Hotel Housekeepers: £20-30 per day
Restaurant Servers: 10% of the total bill
Bartenders & Shisha Bars: £10-20 per drink/shisha
Taxi/Uber Driver: not expected
Tour Guide: 10% of the total tour price on single-day tours and between £100-150 per day on multi-day tours
Note: tips may be referred to as "baksheesh" by the locals. Make sure to leave any tips in cash and keep in mind that most locals will expect a tip for every service they provide to you, regardless of whether it was requested or needed.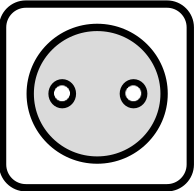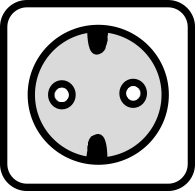 Similar to most of Europe, Egypt mainly uses the Type C power outlet.  However, they also use the Type F outlet.  
Type C & E plugs can fit in a Type F outlet as long as they are compatible.  Make sure your Type C adapter is oval-shaped or you have a Type E/F adapter.
Get your compatible Type C adapter here.
The voltage used in Egypt is 220V.  Learn more about how this may affect your electronic devices in my Guide to the Top Travel Accessories.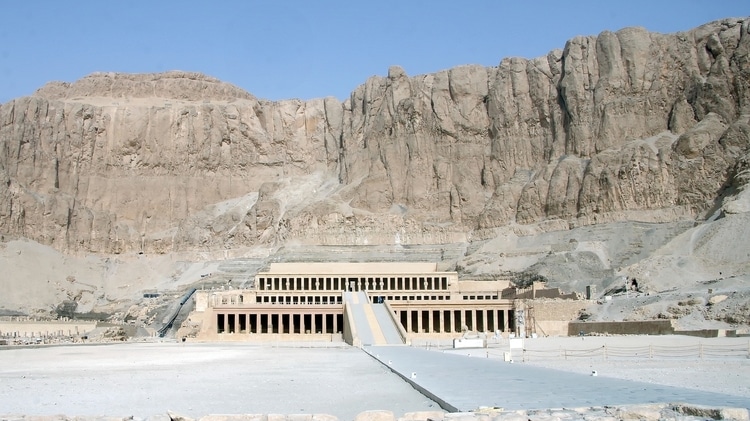 Egypt has below average overall 4G LTE coverage and it can be spotty in rural areas.  Make sure your phone is GSM-compatible with the 3G frequency and the primary 4G LTE band used in the country to ensure you will always have a connection. 
Learn more about this in my Guide to Travel-Ready Phones.
Information about local prepaid SIM cards in Egypt

Calling Code: +20
Emergency Number: 122 (Police), 123 (Ambulance), 180 (Fire)
3G Frequency Used: 2100
4G LTE Bands Used: 3 (primary) + 1, 8, & 28