Many people regard Israel as being the start of civilization, due to its history and role in many major religions.  It is considered a holy land by many people, but today it is the home of the Jewish people.  There is so much history to experience as well as natural beauty to take in, making Israel a popular destination for many travelers.
The capital, Jerusalem is the most famous historical city and is a must-see when visiting the country.  Due to its importance in several different religions, it is a cultural melting pot with many different things to see and do.  Other ancient and historic cities worth a visit include Jaffa, Nazareth, and Acre, to name a few.
In contrast to this history is Tel-Aviv, the economic capital of the country home to modern skyscrapers and lifestyles.  Other modern cities worth visiting include Haifa and Eilat.  In addition, the country is home to spectacular beaches, deserts, and natural scenery that is equally as spectacular as its cities.
The most famous of which being the Dead Sea where you can float effortlessly due to its high salt levels.  At the other end of the spectrum, there's the beautiful Sea of Galilee which is the largest freshwater lake in the country.  And if you're more interested in mountains, the Golan Heights and Ramon Crater have got you covered.
All in all, Israel has a lot to offer and is a great destination for your travels!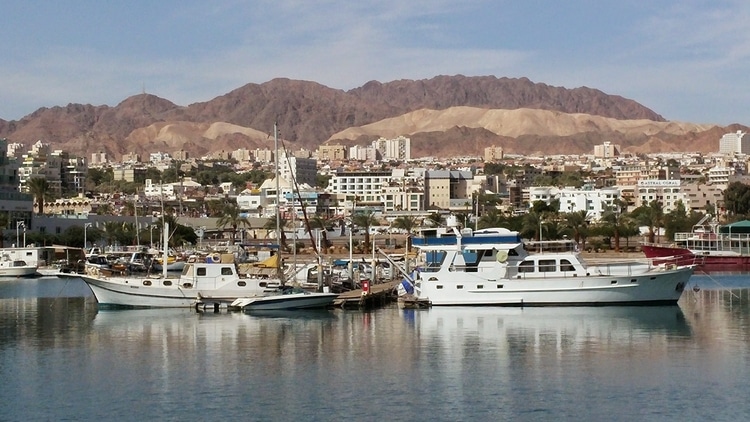 Citizens of most developed countries can enter Israel visa-free for up to 3 months.  If you are not a citizen of a visa-exempt country, you must go to the nearest Israeli embassy and apply for a B/2 Visitor's Visa to be granted entry. 
The Hepatitis A vaccine is recommended, especially if traveling to rural areas.  Also make sure you are up to date on your standard vaccinations and consult a health professional for further advice.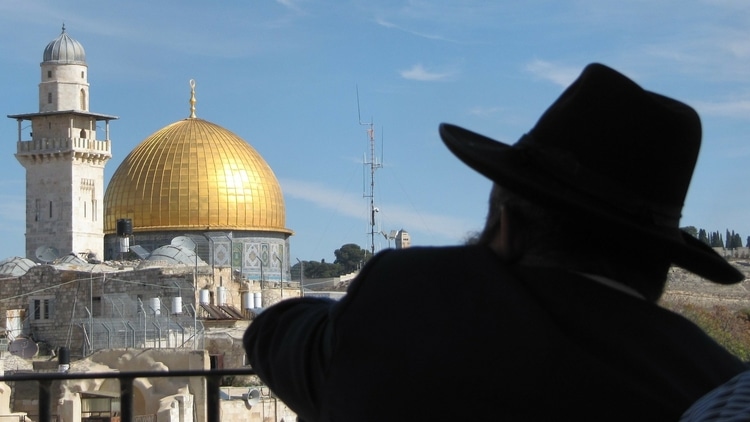 This page may contain affiliate links which means I get a small commission, at no extra cost to you, if you make a purchase with them. This helps keep the site running and the travel tips coming! For more info, check out my Privacy Policy & Disclosure.
Airports:
1. Tel Aviv (TLV) – Ben Gurion
2. Eilat (ETM) – Ramon
3. Haifa (HFA)
Israel has two different climates: the mediterranean climate in the north and on the coast characterized by hot summers with clear skies and mild, rainy winters + the desert climate in the south characterized by very mild winters that barely get any rain and very hot summers.
The best time to visit Israel is during its shoulder seasons (April – May & September – October) when you aren't surrounded by a million other tourists and the weather is very pleasant with clear skies.  Your flights & accommodation will also be cheaper and you won't have to wait in long line-ups when visiting some of the main attractions.  
Most people visit Israel in the summer, but be warned that it can get quite hot at that time.  If you do travel during the high season, make sure to book your transportation and accommodation in advance.  Conversely, the winter is a great time to visit the south (Eilat) as temperatures are very nice and the skies are much clearer than in the rest of the country.
High Seasons: June – August
Low Season: December – February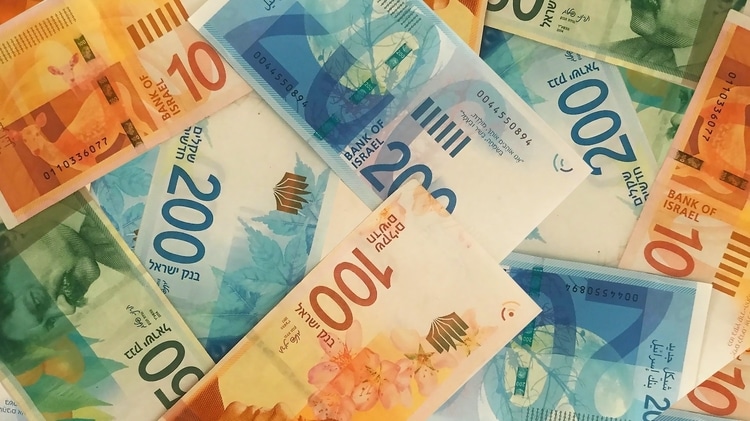 The currency used in Israel is the Israeli New Shekel (ILS/₪), also simply referred to as the Israeli Shekel.  The notes come in denominations of ₪20, ₪50, ₪100, & ₪200.  
The Shekel divides into 100 Agorot.  The coins come in denominations of 10 agorot, ₪1/2, ₪1, ₪2, ₪5, & ₪10. 
Use the currency converter below to determine the latest exchange rate.
Tipping is customary in Israel, especially for good service. Here are some important guidelines to follow:
Hotel Bellhops: ₪5-10 per bag
Hotel Housekeepers: ₪5-10 per day
Restaurant Servers: 10-15% of the total bill
Cafés & Baristas: round up to the nearest whole number
Bartenders: 10-15% of the total bill
Taxi/Uber Driver: not expected
Tour Guide: up to 10% of the total tour price on single-day tours and at least ₪40 per day on multi-day tours.
Note: tips should be left in cash and given directly to the person you want to receive them when paying your bill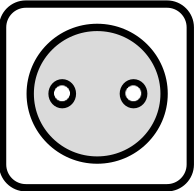 Similar to most of Europe, Israel mainly uses the Type C power outlet.  However, they also use the Type H outlet which is unique to Israel.
Type C plugs are compatible with Type H outlets meaning that luckily, a Type C adapter is all you need when traveling to Israel.
Get your compatible Type C adapter here.
The voltage used in Israel is 230V.  Learn more about how this may affect your electronic devices in my Guide to the Top Travel Accessories.
Israel has below average 4G LTE coverage and it may be spotty in rural areas.  Make sure your phone is GSM-compatible with the primary 3G frequency and the 4G LTE band used in the country to ensure you will always have a connection. 
Learn more about this in my Guide to Travel-Ready Phones.
Information about local prepaid SIM cards in Israel

Calling Code: +972
Emergency Number: 100 (Police), 101 (Ambulance), 102 (Fire)
3G Frequencies Used: 2100 (primary) + 850 & 900
4G LTE Band Used: 3