Morocco is the most popular country for travelers in North Africa because of everything it has to offer which includes historic cities, beautiful coastlines, stunning mountain landscapes, and the awe-inspiring Sahara Desert.
Most people start their visit in one of the country's major cities like Marrakesh, Rabat, Fez, Casablanca, or Tangier, each one of these home to a mesmerizing, labyrinth-style ancient medina and with something unique to offer.  Some other popular cities include Chefchaouen, Meknes, Tinghir, and Ouarzazate.
Then they split up and either head to the coasts to take advantage of the country's spectacular beaches or they head further inland to visit the majestic Atlas Mountains and the famous Sahara Desert.  On the coast you'll find the awesome beach towns of Agadir, Essaouira, Asilah, and Dakhla in the disputed Western Sahara region.
Meanwhile, further inland the Atlas Mountains stand tall with beautiful landscapes such as the Dades Valley, Todra Gorge, Toubkal National Park, Rose Valley, and the picturesque ancient city of Aït-Ben Haddou.  As for the Sahara Desert, there are no words that can do its beauty justice.  It's a part of the world that invokes so much awe and wonder that it would be a shame not to visit it.
All in all, Morocco is a great destination for your travels!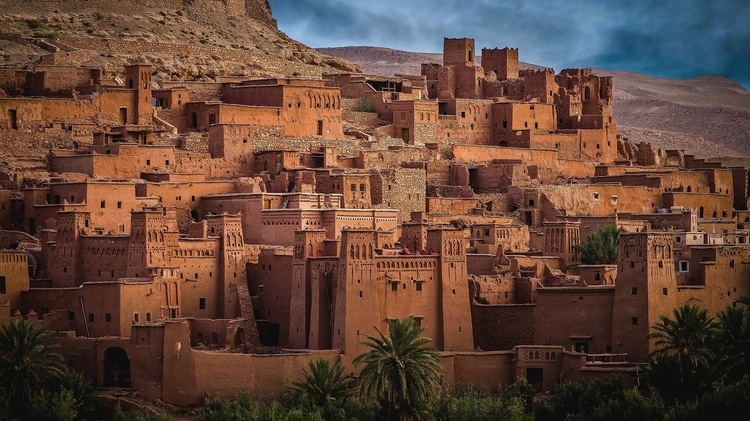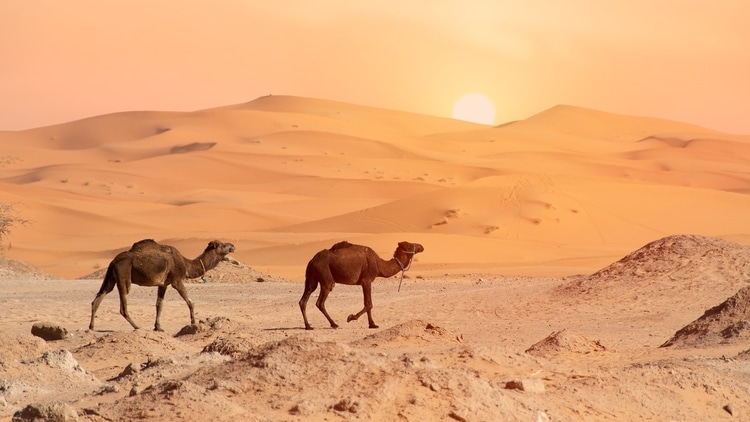 This page may contain affiliate links which means I get a small commission, at no extra cost to you, if you make a purchase with them. This helps keep the site running and the travel tips coming! For more info, check out my Privacy Policy & Disclosure.
Largest Airports:
1. Casablanca (CMN) – Mohammed V
2. Marrakesh (RAK) – Menara
3. Agadir (AGA) – Al Massira
4. Fez (FEZ) – Saïs
5. Tangier (TNG) – Ibn Battouta
Morocco has 4 different climates that you should be aware of.  On the coast, there's a Mediterranean climate with mild winters and very warm summers.  Head inland and winters get cooler and summers hotter.  
keep going inland to the Sahara desert and you have scorching hot summers and near freezing winters (at night).  Meanwhile, the Atlas Mountains have a continental climate characterized by warm summers and very cold winters.
Therefore, there are two best times to visit Morocco: the shoulder seasons (April – May & September – October) if visiting inland regions or the Sahara desert and the summer (June – August) when visiting the coast or the Atlas Mountains.  These are also great times to avoid crowds and save money on transportation and accommodation since the high season is typically in the winter!
High Season: November – March
Low Season: May – September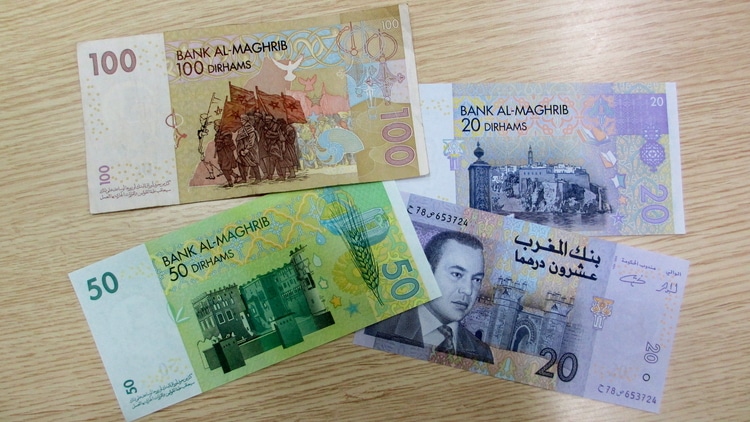 The currency used in Morocco is the Moroccan Dirham (MAD/DH).  The notes come in denominations of 20 DH, 50 DH, 100 DH, & 200 DH.  
The Dirham is further divided into 100 centimes.  The coins come in denominations of 1/2 DH, 1 DH, 5 DH, & 10 DH. 
Use the currency converter below to determine the latest exchange rate.
Tipping is customary in Morocco, especially for good service so here are some important guidelines to follow:
Hotel Bellhops: 5-10 DH per bag
Hotel Housekeepers: 10-20 DH per day
Restaurant Servers: check to see if there's already a service charge and if not, tip up to 10% of the total bill
Taxi/Uber Drivers: round up to the nearest multiple of 5
Tour Guides: up to 10% of the total tour price on single-day tours and up to 100 DH per day on multi-day tours
Note: tips should be left in cash and given directly to the person you want to receive them when you pay your bill.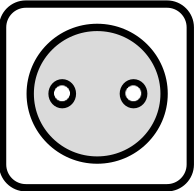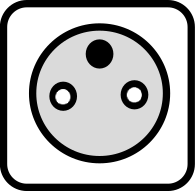 Similar to most of Europe, Morocco mainly uses the Type C power outlet.  However, they also use the Type E outlet which is unique in that it has a metal prong sticking out of it.  
Type C & F plugs can fit in a Type E outlet as long as they are compatible.  Make sure your Type C adapter is oval-shaped or you have a Type E/F adapter.
Get your compatible Type C & Type E/F adapter here.
The voltage used in Morocco is 220V.  Learn more about how this may affect your electronic devices in my Guide to the Top Travel Accessories.
Morocco has good overall 4G LTE coverage, but it can be spotty in rural areas.  Make sure your phone is GSM-compatible with the 3G frequency and at least one of the 4G LTE bands used in the country to ensure you will always have a connection. 
Learn more about this in my Guide to Travel-Ready Phones.
Information about local prepaid SIM cards in Morocco

Calling Code: +212
Emergency Number: 19 (Police) & 15 (Ambulance & Fire)
3G Frequencies Used: 2100
4G LTE Bands Used: 7 & 20 (primary) + 3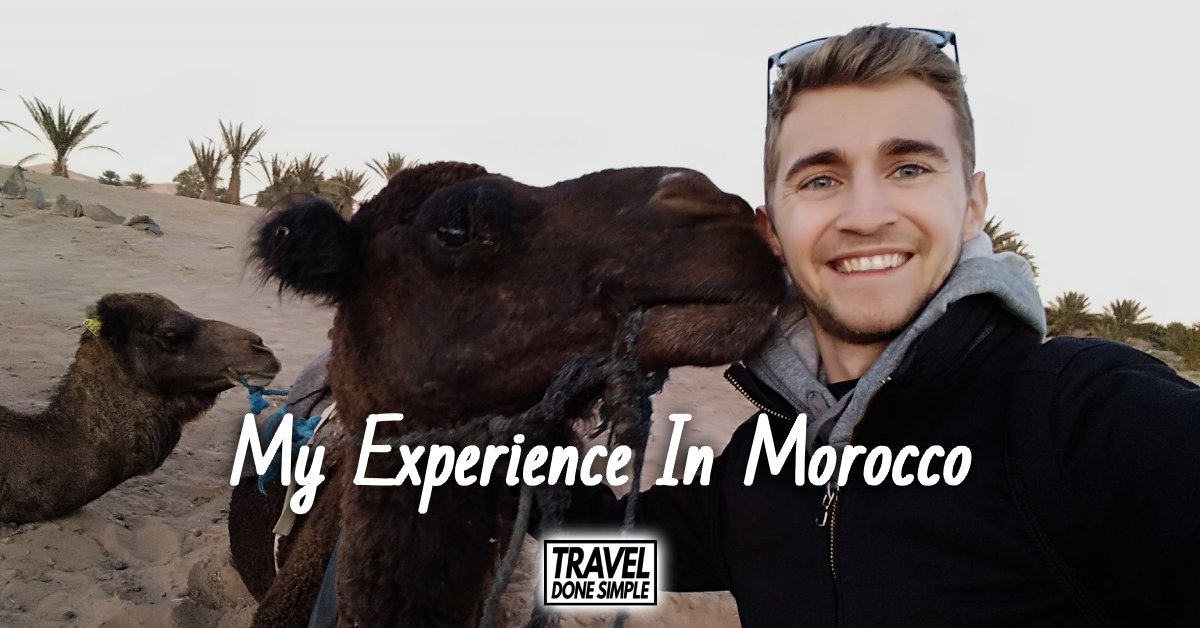 This story took place in November of 2016.  I was living in Spain at the time and took advantage of the fact that Morocco was right next door by going on a 10-day trip to visit some of the main parts of the country. It was my first time traveling
Read More