Turkey is the bridge that connects Europe to Asia and the country is technically a part of both continents. There is so much history in Turkey from the ancient Eastern Roman Capital of Constantinople (now known as Istanbul) to being the home of the former Byzantine and Ottoman Empires.
History nerds are in love with Turkey, but they're not the only ones! Turkey is also full of spectacular scenery, stunning beaches, and amazing food. See that picturesque photo of dozens of colorful hot air balloons over a mountainous backdrop? Yep, that's Turkey.
Many people also love going to Turkey for its beautiful coastlines and crystal clear waters, headlined by the cities of Antalya and Izmir. In addition, there are also other wonders such as the white cliffs of Pamukkale and many others.
Turkey is generally a safe country to visit and the people are very friendly. They love meeting foreigners and you can get by with English in most tourist destinations. That being said, female travelers should take caution when visiting and make sure they dress modestly as it is a Muslim country.
Turkey is a country with lots to offer and well worth a visit!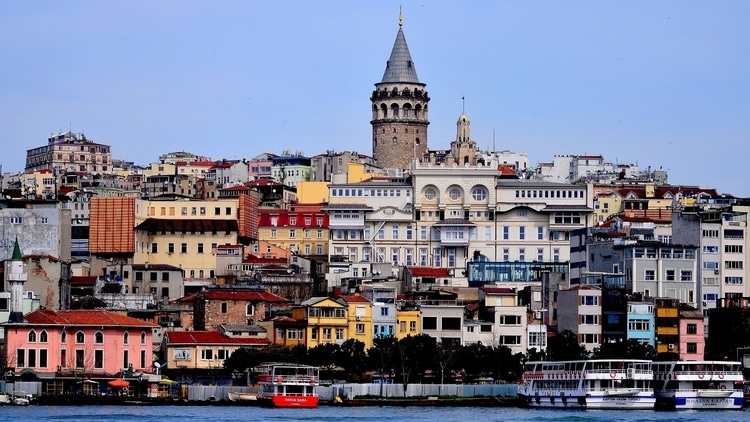 Citizens of many different countries can enter Turkey visa-free for up to 90 days in a 180 day period.  Most other nationalities, including Canadians, Americans, Australians, and South Africans, must get an e-Visa in advance.  Any remaining nationalities must go to the nearest Turkish embassy and apply for a Tourist Visa to be granted entry. 
The Hepatitis A and Typhoid vaccines are recommended, especially if traveling to rural areas.  Also make sure you are up to date on your standard vaccinations and consult a health professional for further advice.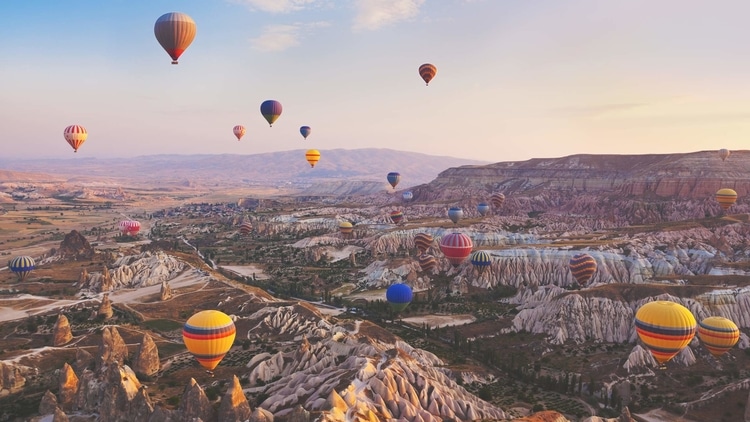 This page may contain affiliate links which means I get a small commission, at no extra cost to you, if you make a purchase with them. This helps keep the site running and the travel tips coming! For more info, check out my Privacy Policy & Disclosure.
Largest Airports:
1. Istanbul (IST) – New Airport
2. Istanbul (SAW) – Sabiha Gökçen
3. Antalya (AYT)
4. Ankara (ESB) – Esenboğa
5. Izmir (ADP) – Adnan Menderes
Most of Turkey benefits from a warm mediterranean climate, but this varies extensively by region.  The coasts are quite pleasant with the Mediterranean coast being warmer than the Black Sea coast.  Eastern Turkey can get chilly and in the summer, both coasts as well as Central Turkey get quite hot.
The best time to visit Turkey is during its shoulder seasons (September – October & March – May) when there aren't as many tourists and the weather is not too hot, but not too cold either.  Your transportation and accommodation will also be cheaper and you won't have to wait in long line-ups when visiting some of the main attractions.
If you do choose to travel during the high season, make sure to book your transportation and accommodation in advance as the summer is the busiest time of the year in Turkey!
High Season: June – August
Low Season: October – April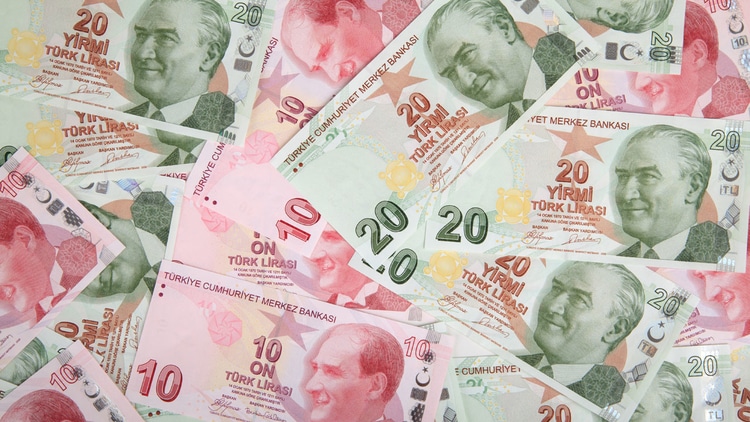 The currency used in Turkey is the Turkish Lira (TRY/₺). The notes come in denominations of ₺5, ₺10, ₺20, ₺50, ₺100, & ₺200.
The Lira is further divided into 100 Kurus (kr). The coins come in denominations of 1kr, 5kr, 10kr, 25kr, 50kr, & ₺1.
Use the currency converter below to determine the latest exchange rate.
Tipping is expected in Turkey.  The only time you don't tip is if the service was bad.  Otherwise, here are some guidelines to follow:
Hotel Bellhops: ₺5 per bag
Hotel Housekeepers: ₺5 per day
Restaurant Servers: 5-10% of the total bill
Cafés & Baristas: round up to the nearest ₺5
Bartenders: round up to the nearest ₺5
Taxi/Uber Driver: round up to the nearest ₺5
Tour Guide: ₺10-15 per day/tour
Note: You may also notice that a service charge is added to your bill in some restaurants which will act as your tip.  Any other tips should be left in cash, preferably in Turkish Lira, and given directly to the person you want it to go to.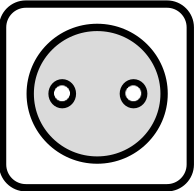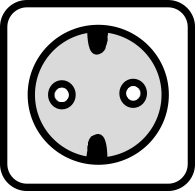 Turkey mainly uses the Type C power outlet.  However, they also use the Type F outlet.  
Type C & E plugs can fit in a Type F outlet as long as they are compatible.  Make sure your Type C adapter is oval-shaped or you have a Type E/F adapter.
Get your compatible Type C & Type E/F adapter here.
The voltage used in Turkey is 230V.  Learn more about how this may affect your electronic devices in my Guide to the Top Travel Accessories.
Turkey has good overall 4G LTE coverage, but it can be spotty in rural areas. Make sure your phone is GSM-compatible with the 3G frequency and one of the primary 4G LTE bands used in the country to ensure you will always have connection.
Learn more about this in my Guide to Travel-Ready Phones.
Information about local prepaid SIM cards in Turkey

Calling Code: +90
Emergency Numbers: 155 (Police), 112 (Ambulance), 110 (Fire)
3G Frequency Used: 2100
4G LTE Bands Used: 3, 7, & 20 (primary) + 1 & 8