The United Arab Emirates is most commonly known for its world-famous, ultra-modern city of Dubai. That city and the rest of the country as it stands today is a direct result of the oil boom it experienced in the 2000's.
Of course, Dubai is the UAE's crown jewel because of all its spectacular feats of architecture and engineering such as the Burj Khalifa which is the world's tallest building, the beautiful Palm Islands which are artificial islands shaped as palm leaves, and all the other modern buildings in the city.
However, there is a lot more to the UAE than just Dubai! Abu Dhabi is also a spectacular modern city and other cities worth visiting include Sharjah, Al Ain, and Fujairah. In addition, the Arabian Desert provides many opportunities for some fun adventures like off-roading and sandboarding and the mountainous countryside offers spectacular views of the whole country.
The United Arab Emirates is very safe and tourist-friendly and compared to some of the other countries in this region, it's quite open-minded. That being said, it is still a muslim country so be sure to dress and act respectfully when visiting.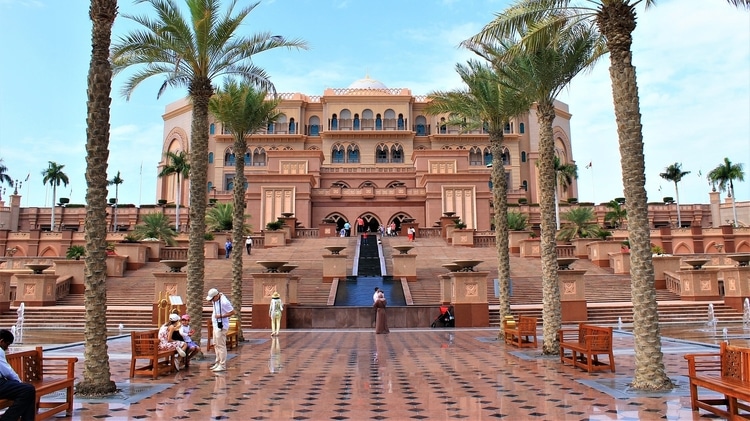 The United Arab Emirates has a desert climate characterized by two seasons. Summers can get extremely hot, limiting the amount of time you can spend outdoors. Winters, on the other hand, are much more pleasant. However, it can also get chilly at night in the winter and there's a higher chance of rain at this time of the year too. That being said, it barely rains in the country so it's not something to worry about.
Therefore, the best time to visit the UAE is the winter (November – March) as this is when temperatures are pleasant. However, if you want the best weather to hit the beach, then the months of April and October are your best bets. Be careful when visiting in the summer as the heat can get quite unbearable.
If you do visit during the high season in the winter, be sure to book your transportation and accommodation in advance to avoid sold-out tickets and fully-booked rooms.
High Season: November – March
Low Season: June – September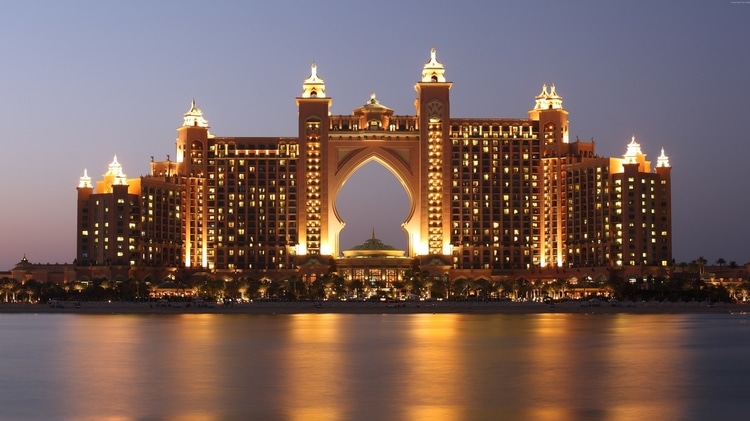 This page may contain affiliate links which means I get a small commission, at no extra cost to you, if you make a purchase with them. This helps keep the site running and the travel tips coming! For more info, check out my Privacy Policy & Disclosure.
Largest Airports:
1. Dubai (DXB)
2. Abu Dhabi (AUH)
3. Sharjah (SHA) 
4. Ras Al Khaimah (RKT)
5. Al Ain (AAN)
Citizens of several countries (including all EU citizens except Ireland) can enter the UAE visa-free for up to 30-180 days, depending on the country.  Citizens of some other countries (including the US, UK, Canada, Australia, & Ireland) are eligible for a free visa on arrival valid for 30 days which can also be extended.  In addition, Indian citizens who are residents of the US or the EU may get a free visa on arrival for 14 days.
If you are not a citizen of a visa-exempt country, then you must go to the nearest Emirati embassy and apply for a Tourist Visa to be granted entry.
The Hepatitis A and Typhoid vaccines are recommended, especially if traveling to rural areas.  Also make sure you are up to date on your standard vaccinations and consult a health professional for further advice.
In addition, a Yellow Fever vaccination is mandatory if you are traveling to the UAE from a country with a risk of YF transmission, including if you only passed through the airport.
The currency used in the UAE is the Emirati Dirham (AED/Dhs).  The notes come in denominations of 5 Dhs, 10 Dhs, 50 Dhs, 100 Dhs, & 500 Dhs.  
The Dirham is further divided into 100 Fils.  The coins come in denominations of 25 fils, 50 fils, & 1 Dhs.
Use the currency converter below to determine the latest exchange rate.
The UAE has excellent overall 4G LTE coverage, but it might be spotty in rural areas.  Make sure your phone is GSM-compatible with the 3G frequency and at least one of the 4G LTE bands used in the country to ensure you will always have connection. 
Learn more about this in my Guide to Travel-Ready Phones.
Information about local prepaid SIM cards in the UAE

Calling Code: +971
Emergency Numbers: 999 (Police), 998 (Ambulance), 997 (Fire)
3G Frequency Used: 2100
4G LTE Bands Used: 3 & 20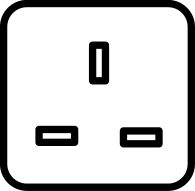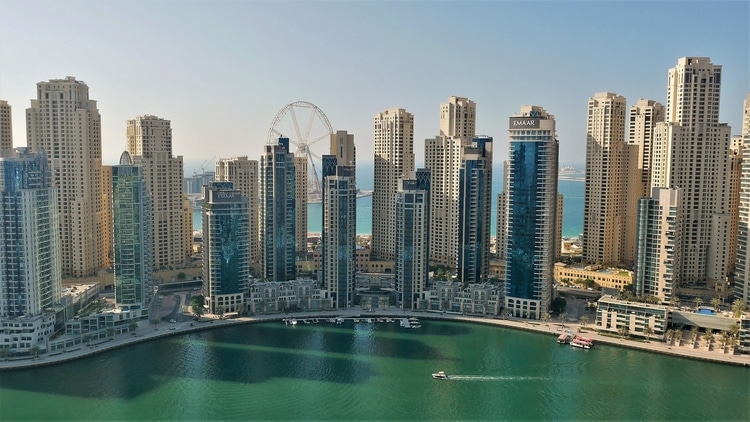 Tipping is customary in the UAE, especially for good service.  If you wish to tip, here are some guidelines to follow:
Hotel Bellhops: 5 Dhs per bag
Hotel Housekeepers: 5 Dhs per night
Restaurant Servers: many restaurants will already include a service charge, but if there isn't one or you wish to tip extra, tip 10-15% of the total bill
Bartenders: round up to the nearest whole number
Taxi/Uber Driver: round up to the nearest whole number
Tour Guide: up to 10% of the total tour price on single-day tours and 15-20 Dhs per day on multi-day tours
Note: any tips should be left in cash and given directly to the person you want to receive them.