Canada is a major destination for international travelers due to its spectacular scenery and friendly locals. It is a very large country with many diverse climates, landscapes, and cultures and is home to many beautiful cities and landmarks.
Since Canada is so big, most people only visit specific parts of it on their trips, typically the west coast (Vancouver & the Rocky Mountains) if they're looking to see stunning landscapes, or the provinces of Ontario & Quebec if they want to experience Canadian history and culture.
In addition to Vancouver, the west coast is also home to the world-famous ski resort of Whistler which attracts millions of tourists every year and the towns of Banff, Jasper, and Lake Louise are staples in the Rocky Mountains. In Ontario and Quebec, top attractions include Quebec City, Montreal, Ottawa, Toronto, and the Niagara Falls.
However, there is a lot more to Canada worth experiencing. For instance, the northern territories are a winter wonderland and offer many great winter activities such as seeing the Northern Lights or going dog-sledding. In addition, the maritime provinces give a great glimpse into Canadian seafaring lifestyles.
All in all, Canada is a great choice for your travels, regardless of which part you visit!
This page may contain affiliate links which means I get a small commission, at no extra cost to you, if you make a purchase with them. This helps keep the site running and the travel tips coming! For more info, check out my Privacy Policy & Disclosure.
Largest Airports:
1. Toronto (YYZ) – Lester B. Pearson
2. Vancouver (YVR)
3. Montreal (YUL) – Pierre Elliott Trudeau
4. Calgary (YYC)
5. Edmonton (YEG)
Canada is the world's second largest country and as such, is home to several different climates which can be split up into 4 regions: the west coast (Vancouver), central Canada, the maritime provinces, and the north.
The north is the coldest part of Canada with below freezing winters and mild summers although central Canada can get just as cold in the winters.  However, summers in central Canada are quite warm.  Winters in the maritime provinces are not as intense and summers are cool.  And in the west coast, it rarely goes below freezing and summers are nice and pleasant.
Therefore the best time to visit Canada is in the summer (June – August) when the weather is at its best.  However, this is also the most popular time so if you want to avoid crowds, try going in May or September.  
If you do travel during the high season, make sure to book your transportation and accommodation in advance!
High Season: June – August
Low Season: November – April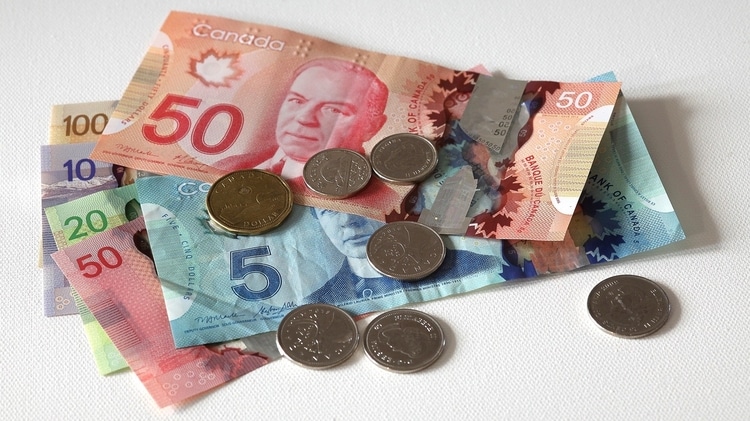 The currency used in Canada is the Canadian Dollar (CAD/$). The bills come in denominations of $5, $10, $20, $50, & $100. The Dollar is further divided into 100 cents (¢).
The coins come in denominations of 5¢, 10¢, 25¢, $1, & $2. Other names for the coins include: 5¢ – nickel, 10¢ – dime, 25¢ – quarter, $1 – loonie, & $2 – toonie.
Use the currency converter below to determine the latest exchange rate.
Canada has excellent 4G LTE coverage, but it can be spotty in rural areas.  Make sure your phone is GSM-compatible with at least one of the primary 3G frequencies and 4G LTE bands used in the country to ensure you always have a connection. 
Learn more about this in my Guide to Travel-Ready Phones.
Information about local prepaid SIM cards in Canada
Calling Code: +1
Emergency Number: 911 (Police, Ambulance, & Fire)
3G Frequencies Used: 1900 & 850 (primary) + 1700
4G LTE Bands Used: 4, 7, & 13 (primary) + 2, 5, 12, 17, 29, 41, & 66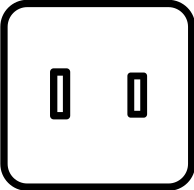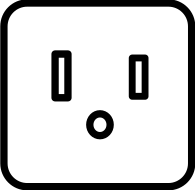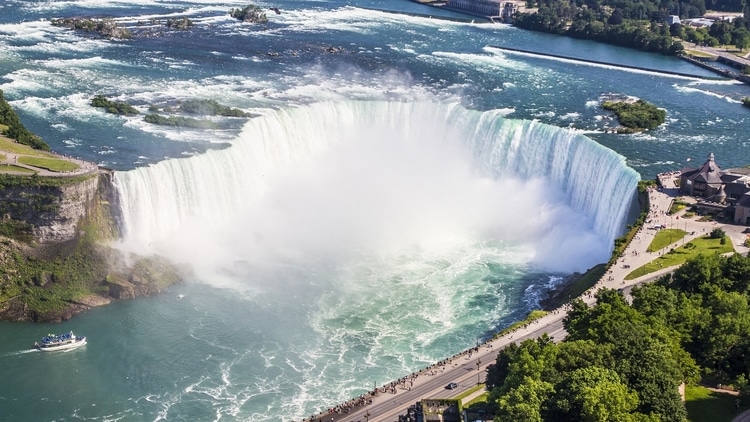 Tipping is expected in Canada and some locals might even get upset if you forget to tip them so here are some important guidelines to follow:
Hotel Bellhops: $1-2 per bag
Hotel Housekeepers: at least $1-2 per night
Restaurant Servers: at least 15% of the pre-tax total bill, up to 20% or 25% for good service
Bartenders: at least $1-2 per drink
Taxi/Uber Driver: 10-15% of the total fare
Tour Guide: 10-15% of the total tour price on single-day tours and at least $10 per day on multi-day tours
Note: if you're with a large group, sometimes you will see "gratuity included" on your bill.  This means a tip has already been added to your total and you do not need to tip extra.