Sri Lanka is what you would get if you combined India and Southeast Asia.  It's home to many ancient ruins and buddhist temples as well as beautiful beaches and spectacular scenery.
The capital Colombo is where most people start their trip and it's a great introduction to the island's people and culture.  From there you can pick whether to follow the coast north or south, but regardless of which way you go, you're guaranteed some amazing beaches!
Some of the most popular coastal destinations include Galle, Mirissa, Arugam Bay, Hikkaduwa Beach, Tangalle, and Bentota, each one of which is just as spectacular as the last.  However, the interior also has a lot to offer like the cities of Kandy, Ella, and Nuwara Eliya as well as the ancient temples and relics of Polonnaruwa, Dambulla, and Anuradhapura.
In addition, the country is home to some stunning scenery, headlined by the famous Sigiriya Rock Fortress, Yala National Park, Adam's Peak, Udawalawe National Park, and Bundala National Park.  All those parks are also home to a variety of amazing wildlife.
Sri Lanka is full of things to see and do and despite some recent turmoil, the country is very tourist-friendly and a great vacation destination if you're looking for a tropical getaway!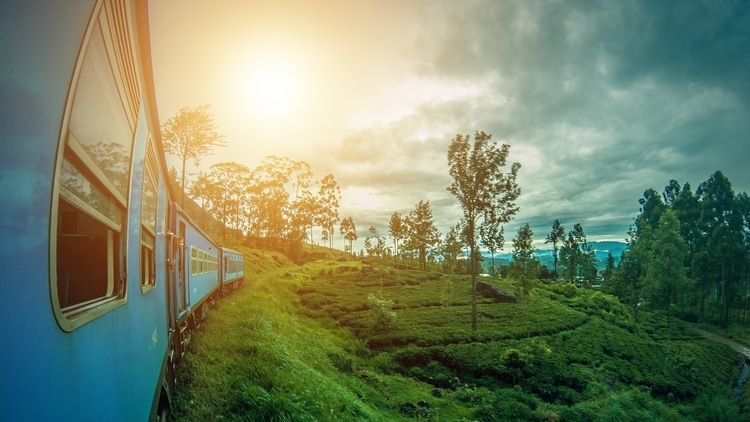 Largest Airports:
1. Colombo (CMB) – Bandaranaike
2. Hambantota (HRI) – Mattala Rajapaksa
3. Jaffna (JAF) – Palaly
4. Colombo (RML) – Ratmalana
5. Batticaloa (BTC)
The island of Sri Lanka has a tropical climate characterized by hot weather year-round and rainfall that splits the year into a dry and wet season, the dates of which depend per region.
On the northwest and southeast coasts, the rainy monsoon season occurs from mid-autumn to mid-winter whereas on the southwest coast and in the interior regions it occurs from mid-spring to mid-winter.  Meanwhile on the east coast it occurs during all of autumn and winter.
Therefore the best time to visit Sri Lanka depends on which part of the country you plan to visit.  If only visiting the northwest, southeast, and/or east coasts, then the best time is during their dry season in spring and summer (March – August), but if visiting the southwest coast or the interior regions, then their dry season in late winter (January – February) is the best time to visit.  
Keep in mind that the winter is the most popular time to visit Sri Lanka so try to book your transportation and accommodation in advance if traveling during this time to avoid sold-out tickets and fully-booked rooms.  
High Season: December – March
Low Season: May – August
The currency used in Sri Lanka is the Sri Lankan Rupee (LKR/Rs).
The notes come in denominations of 20 Rs, 50 Rs, 100 Rs, 500 Rs, 1000 Rs, & 5000 Rs and the coins come in denominations of 1 Rs, 2 Rs, 5 Rs, & 10 Rs.
Use the currency converter below to determine the latest exchange rate.
Tipping is not customary in Sri Lanka, but it is appreciated, especially for good service, so here are some guidelines to follow if you do wish to tip:
Hotel Bellhops: 100-200 Rs per bag
Hotel Housekeepers: 100-200 Rs per day
Restaurant Servers: up to 10% of the total bill if a service charge isn't already included
Bartenders: round up to the nearest multiple of 100
Taxi/Uber Driver: round up to the nearest multiple of 100
Tour Guide: a service charge is typically included in the tour price so a further tip is not expected
Note: when giving tips, make sure to leave them in cash and hand them directly to the person you wish to receive them.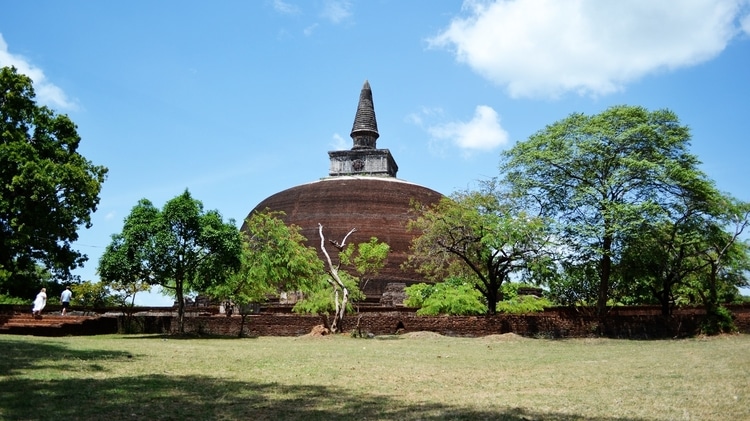 Sri Lanka has below average overall 4G LTE coverage and it can be spotty in rural areas.  Make sure your phone is GSM-compatible with the 3G frequency and the primary 4G LTE band used in the country to ensure you will always have connection. 
Learn more about this in my Guide to Travel-Ready Phones.
Information about local prepaid SIM cards in Sri Lanka

Calling Code: +94
Emergency Numbers: 119 (Police) & 110 (Ambulance & Fire)
3G Frequencies Used: 2100
4G LTE Bands Used: 3 (primary) + 8