Indonesia is a very popular country for travelers in Southeast Asia for one big reason: Bali. The tourism capital of the country is one of the top destinations in the whole region and attracts millions of visitors every year.
Bali is a spectacular island with stunning scenery, amazing beaches, exciting nightlife, and beautiful temples. Experience the picturesque rice terraces in Ubud, live luxuriously in Seminyak, hit the beach and party the night away in Kuta, and gaze at all the wondrous temples throughout the whole island.
However, Bali isn't all that Indonesia has to offer! It is home to over 18,000 other islands, each of which is just as spectacular as the last. Some of the most popular destinations include Lombok, the Gili Islands, Yogyakarta, Komodo Island, the capital Jakarta, Sulawesi, Sumatra, Mount Bromo, Flores Island, Indonesian Borneo, and the Raja Ampat Islands, to name a few.
The locals are some of the nicest in the world, making the country very tourist-friendly. So whether you only stick to Bali or you choose to venture off the beaten path and explore the rest of the archipelago, Indonesia is a great choice for your travels!
Despite the fact that Indonesia is as big as Canada from east to west, it only has one climate for all of its thousands of islands.  This is because it straddles the equator, meaning that it benefits from a tropical climate characterized by dry summers, rainy winters, and hot, humid temperatures year-round.
Therefore, the best time to visit Indonesia is during its shoulder seasons (April – May & September – October) when the skies are still fairly clear and there are fewer crowds.  Your transportation and accommodation will also be cheaper and you won't have to wait in long line-ups when visiting some of the main attractions.
Most people visit in the summer since clear skies are almost guaranteed + Australians and Kiwis try to escape their winters back home.  If you are traveling during the high season, try to book your transportation and accommodation in advance to avoid sold-out tickets and fully-booked rooms.
High Seasons: June – August
Low Seasons: October – April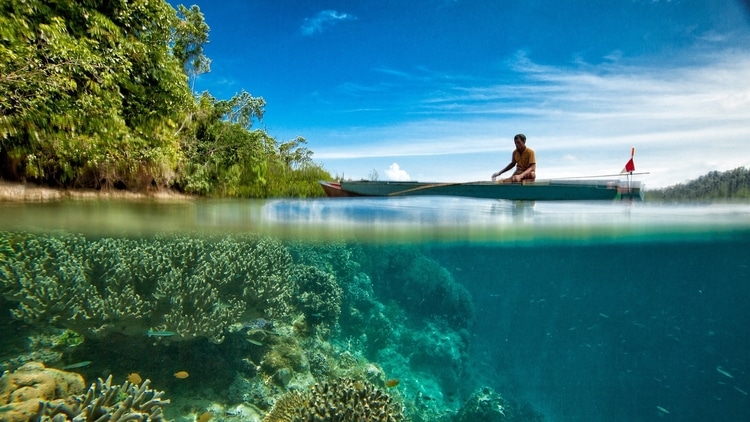 This page may contain affiliate links which means I get a small commission, at no extra cost to you, if you make a purchase with them. This helps keep the site running and the travel tips coming! For more info, check out my Privacy Policy & Disclosure.
Largest Airports:
1. Jakarta (CGK) – Soekarno-Hatta
2. Bali (DPS) – Ngurah Rai
3. Surabaya (SUB) – Juanda
4. Makassar (UPG) – Sultan Hasanuddin
5. Medan (KNO) – Kualanamu
The currency used in Indonesia is the Indonesian Rupiah (IDR/Rp)
The notes come in denominations of Rp1000, Rp2000, Rp5000, Rp10,000, Rp20,000, Rp50,000, & Rp100,000 and the coins come in denominations of Rp100, Rp200, Rp500, & Rp1000.
Use the currency converter below to determine the latest exchange rate.
Tipping is not customary in Indonesia, but it is appreciated. If you wish to tip, here are some guidelines to follow:
Hotel Bellhops: Rp10,000 per bag
Hotel Housekeepers: Rp10,000 per day
Restaurant Servers: some restaurants may already have a service charge, but if not, then tip up to 10% of the total bill
Spas & Massage Parlors: Rp15,000-30,000 per 30 minutes
Bartenders: round up to the nearest multiple of 10,000
Taxi/Uber Driver: round up to the nearest multiple of 10,000
Tour Guide: up to 10% of the total tour price on single-day tours and Rp100,000-200,000 per day on multi-day tours
Note: any tips should be left in cash and given directly to the person you want it to go to.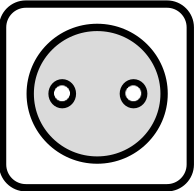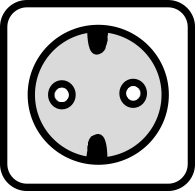 Similar to most of Europe, Indonesia mainly uses the Type C power outlet.  However, they also use the Type F outlet.  
Type C & E plugs can fit in a Type F outlet as long as they are compatible.  Make sure your Type C adapter is oval-shaped or you have a Type E/F adapter.
Get your compatible Type C adapter here.
The voltage used in Indonesia is 230V.  Learn more about how this may affect your electronic devices in my Guide to the Top Travel Accessories.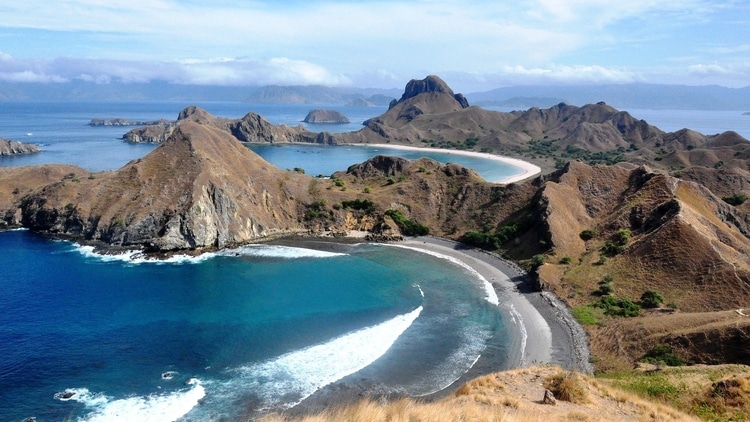 Indonesia has very good overall 4G LTE coverage, but it may be spotty in rural areas.  Make sure your phone is GSM-compatible with the 3G frequency and the primary 4G LTE band used in the country to ensure you will always have a connection. 
Learn more about this in my Guide to Travel-Ready Phones.
Information about local prepaid SIM cards in Indonesia

Calling Code: +62
Emergency Number: 110 (Police), 118 (Ambulance), 113 (Fire)
3G Frequency Used: 2100
4G LTE Bands Used: 3 (primary) + 8