Singapore is the wealthiest country in Southeast Asia and it shows in the architecture, infrastructure, and way of life in the city.  It draws millions of visitors every year, for both business and pleasure, and offers a variety of great things to see and do for all travelers.
The city is only about the same size as New York, but it has many different attractions worth seeing, the most famous of which is the luxurious Marina Bay Sands Hotel.  Nearby you'll also find the stunning Gardens by the Bay, the symbolic Merlion, and the financial district.
Other popular attractions include Chinatown, Sentosa Island, Universal Studios, the cheapest Michelin-starred restaurant in the world, and the Singapore Flyer.  The well-connected MRT metro system makes getting to all of these attractions very easy too!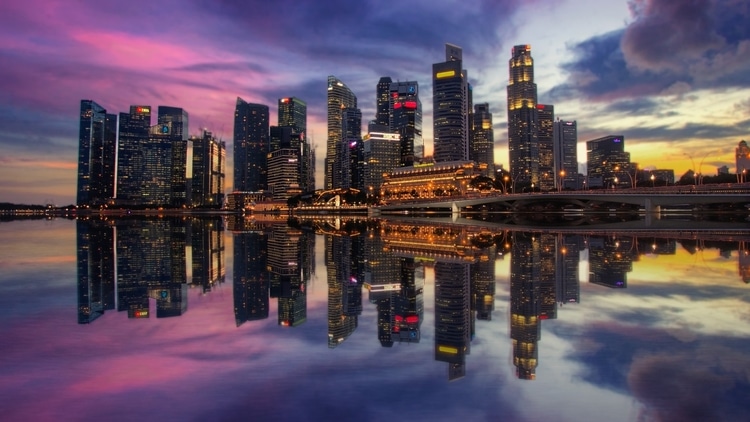 Citizens of most developed countries can enter Singapore visa-free for up to 30-90 days, depending on the country.  If you are not a citizen of a visa-exempt country, you must go to the nearest Singaporean embassy and apply for an Entry Visa to be granted entry.
In addition, all visitors to Singapore must complete a digital SG Arrival Card before entering the country.
The Hepatitis A and Typhoid vaccines are recommended by the CDC.  Also make sure you are up to date on your standard vaccinations and consult a health professional for further advice.
In addition, a Yellow Fever vaccination is mandatory if you are traveling to Singapore from a country with a risk of YF transmission, including if you only passed through the airport.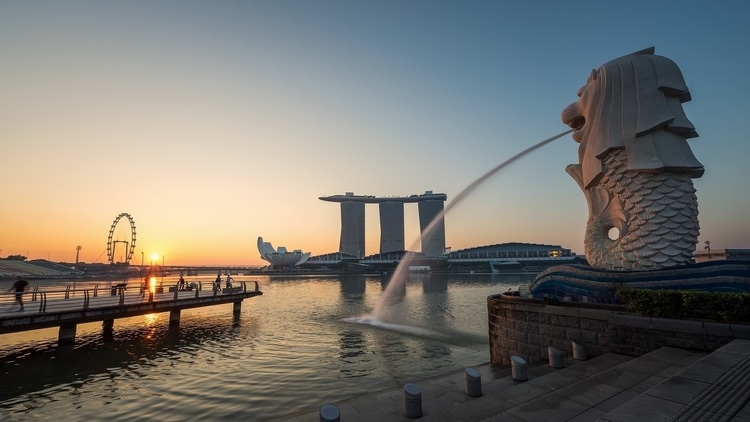 This page may contain affiliate links which means I get a small commission, at no extra cost to you, if you make a purchase with them. This helps keep the site running and the travel tips coming! For more info, check out my Privacy Policy & Disclosure.
Due to its proximity to the equator, Singapore benefits from a uniform tropical climate year-round. Temperatures usually hover between 25-30°C (80-90°F) and rainfall occurs almost every day, although usually in short bursts in late afternoons, with thunderstorms happening 40% of the time.
Generally, more rainfall occurs during the monsoon season from mid-autumn to mid-winter so the best time to visit Singapore is in spring (March – May) when there's (comparatively) less rainfall, fewer crowds, and prices are more reasonable.
However, if you don't mind the crowds or increased prices, then any other time outside of the monsoon season can be a great time to visit as well since Singapore is a year-round destination.
If you do travel during the high seasons, try to book your transportation and accommodation in advance to avoid sold-out tickets and fully-booked rooms.
High Season: November – January & June – July
Low Season: August – October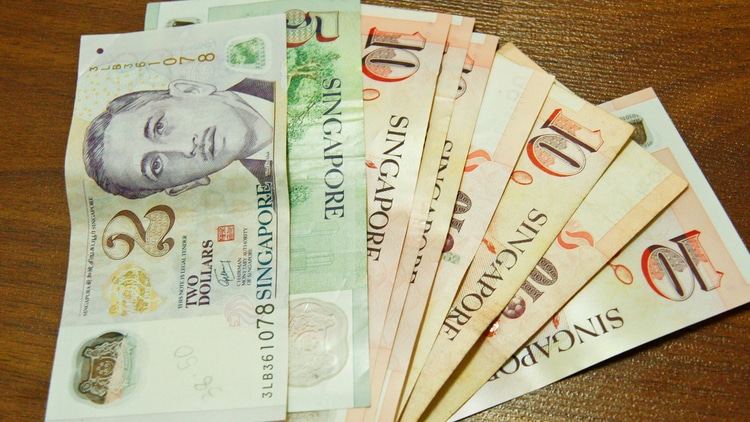 The currency used in Singapore is the Singapore Dollar (SGD/$).  The notes come in denominations of $2, $5, $10, $50, $100, & $1000.  
The Dollar is further divided into 100 Cents (c).  The coins come in denominations of 5c, 10c, 20c, 50c, & $1. 
Use the currency converter below to determine the latest exchange rate.
Tipping is not customary in Singapore.  However, if you wish to tip for good service, here are some guidelines to follow:
Hotel Bellhops: $1-2 per bag
Hotel Housekeepers: not expected
Restaurant Servers: not expected as most restaurants will already add a 10% service charge to your bill anyways
Bartenders: round up to the nearest whole number
Taxi/Uber Driver: round up to the nearest whole number
Tour Guide: not expected
Note: any tips should be left in cash and given directly to the person you want to receive them when you pay your bill.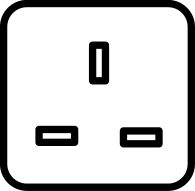 Singapore has excellent 4G LTE coverage so it is unlikely that you will ever need to use their 3G networks, but it doesn't hurt to be safe anyways.  Make sure your phone is GSM-compatible with at least one of the 3G frequencies and primary 4G LTE bands used in the country to ensure you will always have a connection.
Learn more about this in my Guide to Travel-Ready Phones.
Information about local prepaid SIM cards in Singapore

Calling Code: +65
Emergency Number: 999 (Police), 995 (Ambulance & Fire)
3G Frequencies Used: 2100 & 900
4G LTE Bands Used: 3 & 7 (primary) + 1, 8, 40, & 41