South Africa is the most popular destination for travelers in Sub-Saharan Africa since it is the most developed nation in the region and it has a great mix of things to see and do including bustling urban cities, beautiful beaches and landscapes, and a large variety of amazing wildlife which is what draws most people to this region in the first place.
Most people are familiar with Cape Town, the country's second largest city and probably its most famous.  It has some stunning views, beautiful beaches, and great nightlife.  It's a great place to get introduced to South Africa, but you should also visit the cities of Johannesburg and Durban to really get a feel for the culture.
Other cities worth checking out include Pretoria, Bloemfontein, Port Elizabeth, Pietermaritzburg, and Soweto, each of which has its own flair.  But of course, the biggest draw to South Africa is all the wonderful natural attractions it is home to.  
The most popular is Kruger National Park, where you can see all of Africa's most famous wildlife.  Other popular natural attractions include the Garden Route, the Drakensberg Mountains, the Cape Winelands, Blyde River Canyon, and Kgalagadi Transfrontier Park.
South Africa can be dangerous, even in cities, so caution is advised when visiting, but if you stay safe, it's a great destination for all!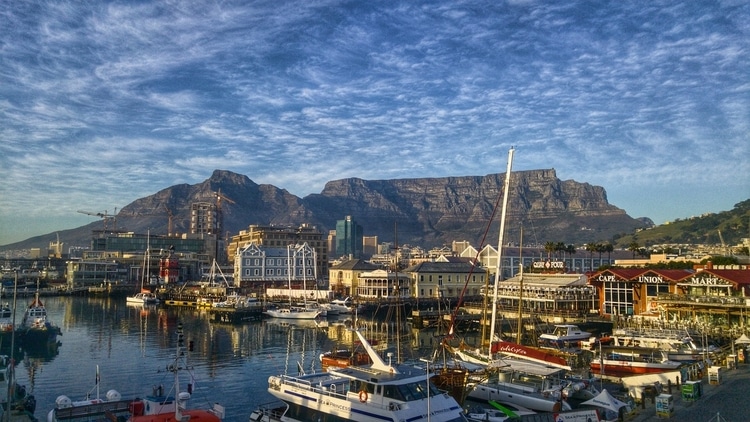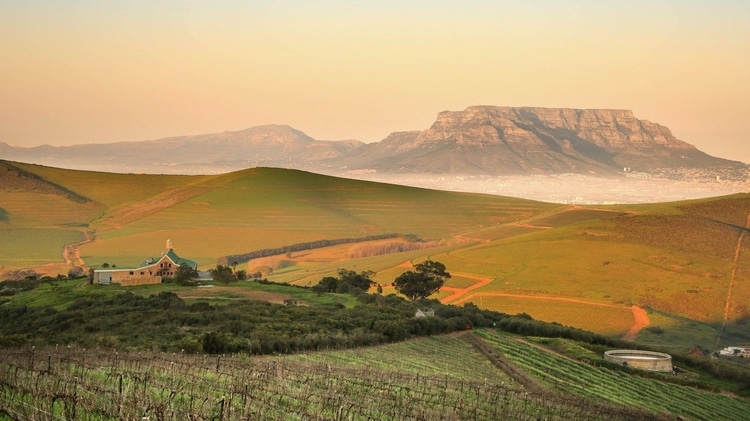 This page may contain affiliate links which means I get a small commission, at no extra cost to you, if you make a purchase with them. This helps keep the site running and the travel tips coming! For more info, check out my Privacy Policy & Disclosure.
Largest Airports:
1. Johannesburg (JNB) – O. R. Tambo
2. Cape Town (CPT)
3. Durban (DUR) – King Shaka
4. Port Elizabeth (PLZ)
5. East London (ELS)
South Africa has 4 different climates to be aware of.  On the coasts there's a mediterranean climate with mild winters and warm summers.  In the southwest, rainfall is limited to the winter whereas the further east you go, it becomes more consistent year-round.
Once you head inland, it gets hotter throughout the country.  The northwest has a desert-like climate with hot summers and warm winters.  Rainfall is uncommon and occurs mostly in the summer.  
The central and northeastern parts of the country have pretty consistently hot weather throughout the year, although summer experiences the most rain and winter nights can get cold.  And as for the eastern highlands, winters are warm and summers even warmer, but they also get most of the rainfall.
Therefore the best time to visit South Africa is generally during its shoulder seasons (March – May & September – November) when rainfall is limited and temperatures are pleasant nationwide.  If only visiting the coasts (Cape Town / Durban), then the summer (December – February) is the best time.  Just make sure to book your reservations in advance!
High Season: December – March
Low Season: June – September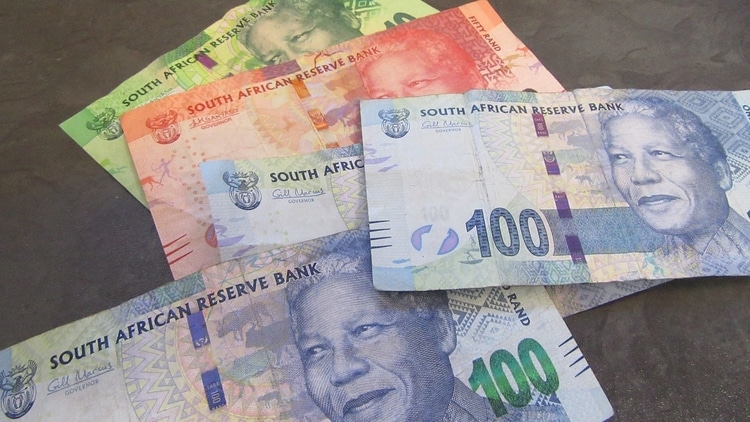 The currency used in South Africa is the South African Rand (ZAR/R) and the notes come in denominations of R 10, R 20, R 50, R 100, & R 200.
The Rand is further divided into 100 Cents (c) and the coins come in denominations of 5c, 10c, 20c, 50c, R 1, R 2, & R 5.
Use the currency converter below to determine the latest exchange rate.
Tipping is customary in South Africa, especially for good service, so here are some important guidelines to follow:
Hotel Bellhops: R 20-30 per bag
Hotel Housekeepers: R 20-30 per day
Restaurant Servers: check if a service charge is already included and if not, then tip 10-20%, depending on the quality of the service provided
Bartenders: 10-20%, depending on the quality of the service
Taxi/Uber Drivers: 10% of the total fare
Tour & Safari Guides: 10% of the total tour price on single-day tours and between R 200-300 per day on multi-day tours
Safari Trackers: R 100-200 per day
Note: tips should be left in cash and given directly to the person you wish to receive them.  Small tips (R 5-10) should also be given to anyone else providing you with a service such as gas station attendants and car park guards.
South Africa uses 3 different power outlet types.  Similar to most of Europe, they use the Type C outlet.
However, they also use Type M and Type N outlets.  While Type M looks similar to Type D, they are incompatible.  This is also the case with Type N and Type L.
Luckily though, Type C plugs can fit in Type N outlets meaning that you only need two adapters when traveling to South Africa: Type C & Type M.
Get your compatible Type C adapter here.

Get your compatible Type M adapter here.
The voltage used in South Africa is 230V.  Learn more about how this may affect your electronic devices in my Guide to the Top Travel Accessories.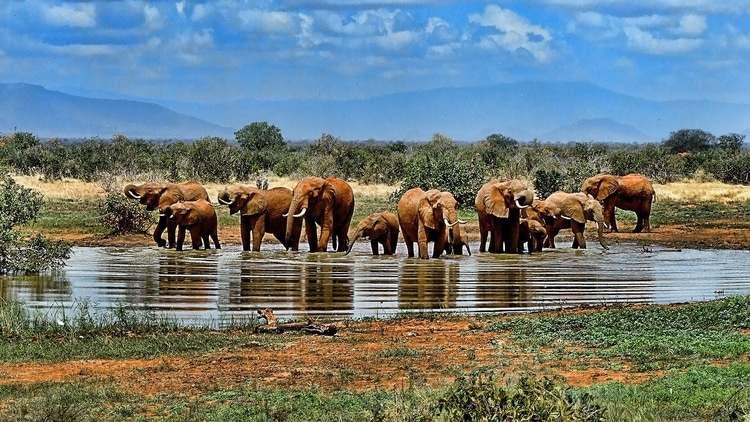 South Africa has good overall 4G LTE coverage, but it can be spotty in rural areas.  Make sure your phone is GSM-compatible with at least one of the primary 3G frequencies and the primary 4G LTE band used in the country to ensure you will always have a connection. 
Learn more about this in my Guide to Travel-Ready Phones.
Information about local prepaid SIM cards in South Africa

Calling Code: +27
Emergency Numbers: 10111 (Police), 10177 (Ambulance & Fire)
3G Frequencies Used: 2100 & 900 (primary) + 850
4G LTE Bands Used: 3 (primary) + 1 & 40