The Balkans is a traveller's paradise. Here you can find everything you need for a perfect trip: bewitching nature, interesting sights from different eras, and amazing cuisine. When travelling through such picturesque countries, you may need a rental car. In this regard, it is better to pre-register an eSIM card with a virtual number in the application. Thanks to the virtual SIM card, you will have online navigation with which it is easy not to get lost in a new country.
At the first point of the route it is worth visiting:
The Boyana Church at the foot of Vitosha Mountain. 
National Historical Museum of Bulgaria. It has extensive funds, in which archaeological finds are of particular interest.
National Art Gallery. There are many pieces of art by Bulgarian artists here. One of the branches of the museum houses a unique collection of ancient icons.
In Sofia, you can rent a car and then travel on it or choose a bus. There are online car rental services where you can rent a car in one city and return it in another. These are the best ways to travel to Skopje. The journey will take about five hours by bus and 3.5 hours by car.
After a walk around the capital of Macedonia, we recommend trying national cuisine, such as the Pastrmka dish or Ajvar salad. Then a great option would be to explore Canyon Matka. You can get there by rented car or bus from Skopje Central Station. Or you will have the opportunity to take a day tour and learn more about this place.
The canyon was created by the Treska River. It contains a huge number of caves, the most famous of which is the Vrelo cave. A huge number of rare animals that are listed in the Red Book live here.
From Skopje to Tirana, Albania, you can continue the journey by rental car, if you rented it, the trip will take about four hours, or you can take a bus and get there in 5.5 hours.
This is the capital of Albania, and not far from it is Zaranika Ramble, which is a loop. This area is mostly made up of small hills that stretch along the coast. These places are picturesque, so you will get a lot of great shots. The climb is not very steep, so you won't get as tired. Due to various circumstances, you may need to change the route on the go (closed road or simply lack of energy for the planned trip). For this reason, do not neglect to install the eSIM service provider, Yesim.app, in advance to receive a digital SIM card. Thus, an eSIM card will allow you not to depend on public Wi-Fi but to use the Internet anywhere.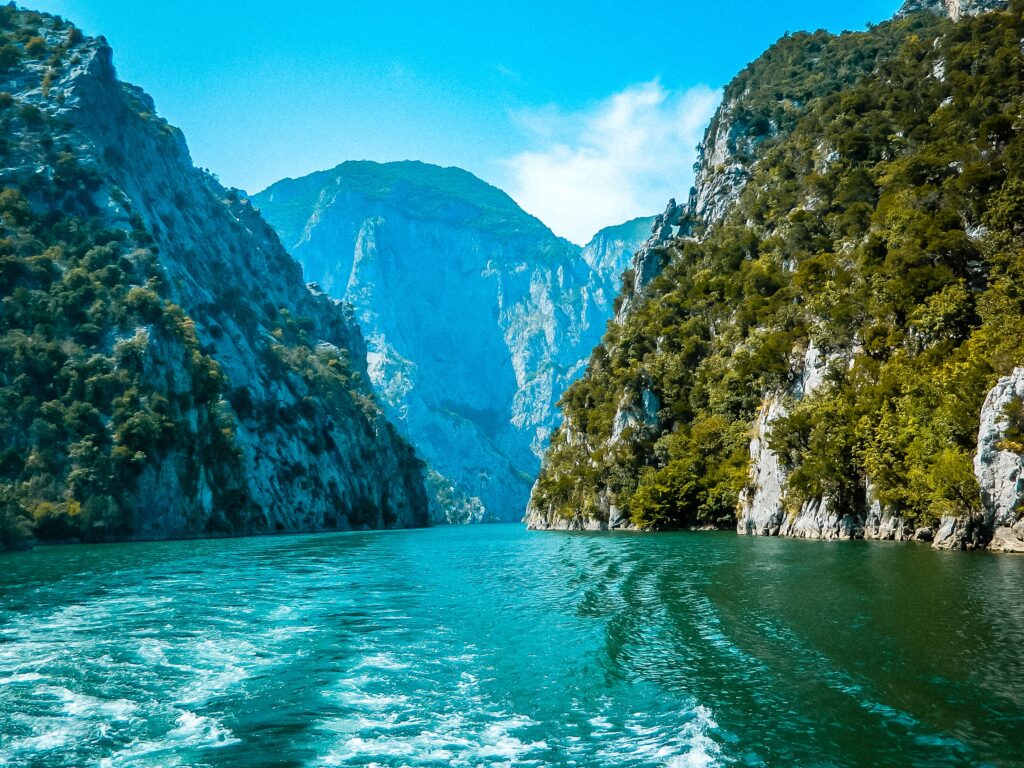 From Tirana we will continue our journey to Podgorica, Montenegro. With a rented car, this journey will take three hours; if you choose a bus, you will need to spend another hour on the road. 
After taking a short break in the capital of Montenegro and tasting local food such as Riblja Corba or Cevapcici, we are moving to the surrounding area. 
Skadar Lake is the closest natural landmark in Montenegro to the coast. The lake is located in the Zeto-Skadar valley, on the border with Albania. The train will take you there in just forty minutes from Podgorica. More than 260 species of wading birds live there, among which are curly pelicans, a very rare species. 
If you are travelling by car, we recommend visiting Bobotov Kuk on the way. The Durmitor mountain range consists of 48 snow-capped peaks, the highest of which is Bobotov Kuk, and 18 glacial lakes, the most visited and largest of which is Black Lake. When moving far from civilised cities in a country unfamiliar to you, you should always be able to call in case of an emergency. Therefore, it is important to install the application for activating a virtual SIM card (in other words, an eSIM card) on your phone (iPhone or Android) in advance. However, offline maps can be downloaded from the App Store or Play Market in case you travel in mountainous areas with poor coverage.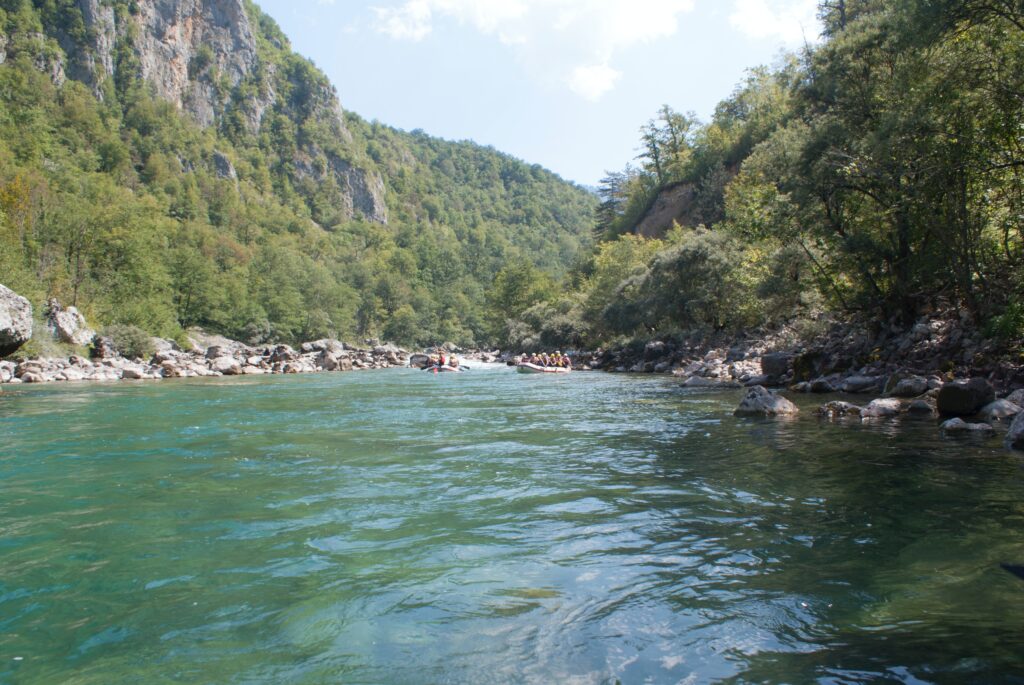 A two to three hour drive (depending on transport) there is the beautiful Tara River Canyon. A unique complex is included in the Top UNESCO Heritage List. With its size and beauty, it surpasses even the canyon of the Colorado River. In winter, the natural landmark becomes attractive for fans of skiing. 
Having thoroughly explored the Tara River Canyon, we head to the final point of the route. By car, the last leg of the journey to Sarajevo will take about 3.5 hours versus five hours by bus. 
Ten minutes drive from Sarajevo there is an old fort. It offers a wonderful view of the historic city centre. The White Bastion looks like a fortress with a rectangular base, at the corners of which there are four square towers. One tower was built over the entrance to the structure. The white bastion is built of stone and has holes for cannons in its thick walls. It is convenient to buy tickets for any attraction online in advance. By installing the eSIM service application, you can do it anywhere at any time. eSIM technologies allow you to enjoy all the benefits of a virtual SIM card without experiencing regular problems with roaming or purchasing a local SIM card.
A fifteen minute drive in the opposite direction from Sarajevo is located Vrelo Bosne, a public park. The park is old and beautiful, it was founded in the Austro-Hungarian era.
The Balkans is a very diverse place to travel. Each tourist will find a suitable type of recreation: whether it is sea, mountains, or sights.